Health & Safety Video Resources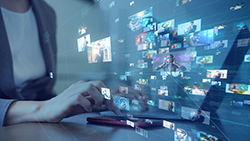 With planning for Fall orientation underway, many schools are thinking of creative, virtual ways to connect with students. One way to do this is with video resources. International Student Insurance has a video library that can be included as part of orientation, and topics include:
US Healthcare System
Stress & Culture Shock
International Student Insurance Orientation
Cultural Views on Sexual Assault
All of these videos were made with international students in mind, and have subtitles not only in English but in 8 other languages. Videos span from 5 minutes to 10 minutes, and can be sent to your students and embedded on your site.

View the Videos >>
Student Health Plans for Your Students
The new school year is upon us and many, if not most, international students are still in the US. If you have students who need coverage, our Student Secure plan is an excellent solution offering:
4 levels of coverage to choose from
Mental health coverage included on all levels
Maternity, pre-existing conditions and sports available
COVID-19 covered the same as any other illness
Flexible dates of coverage and payment options
This plan is ideal for international students, scholars, and students on OPT. Many schools recommend and mandate our plan, and we can administer that mandate, taking the burden off the school. Please contact us to discuss whether individual plans are right for your school and students.
Student Group Insurance Plans
Many schools are rethinking their health insurance policies in this uncertain time, making sure they have a solid plan in place to cover students while they are on campus. We work with schools around the world offering comprehensive benefits at affordable rates. Along with our plans, each of our clients will have access to:
Superior customer service
Concierge-level account management
Extensive provider network that features direct payment
Best of class enrollment system
Student zone portal in multiple languages
Telemedicine
Visit our Administrators site or contact us to learn more.

Contact Us to Learn More >>

Financial Aid When Needed Most
Students have been faced with many challenges over the past few months, including uncertainty when it comes to their international education. One thing they can rely on is that we will continue to provide information and resources- including those around financial aid. Our loan widget is a unique tool designed to allow students to quickly see what lenders work with international students at the school they attend; by answering just a few questions students can compare lender options. Like in previous semesters, we are pleased to be able to provide students with the opportunity to find the financial aid they need.

Please feel free to pass along our lender comparison tool to any students who might find this beneficial.

Loan Comparison >>

New Study in the Caribbean Section
The Caribbean is home to some of the most beautiful tourist destinations in the world, but it's also where many students from around the globe choose to attend medical school. Because of this, the InternationalStudent.com team has built out a new 'Study in the Caribbean' section to help students learn more about this location and the medical programs offered there. In this new resource students will also be able to find an accredited medical school in the Caribbean that will fit their needs.

Study in the Caribbean >>
Tax Return Deadline Coming Up Next Month
The IRS tax return deadline is next month on July 15th. All international students in the US, and their dependents, are required to file Form 8843 regardless if they earned income or not. International students who have earned income will also need to file Form 1040NR or Form 1040NR-EZ. For help, students can visit the student tax return section of InternationalStudent.com where they will find important tax information, the Form 8843 Wizard, tax guidance and information on non-resident tax preparation services like Sprintax.

Visit the link below to learn more and share with any students in need of tax help.

Student Tax Section >>

2020-2021 Massachusetts General Hospital Consortium
The MGH Center for Cross-Cultural Student Emotional Wellness invites universities, colleges, and secondary schools to apply for its Consortium in the 2020-2021 academic year. The Consortium is a year-long virtual institute that supports university and secondary school staff in enhancing international student mental health through partnership with expert clinicians.

Consortium membership includes:
Monthly lecture-discussions
Confidential case discussion between your staff and our clinicians
Longitudinal contact with our clinicians and other Consortium members
Unrestricted access to our Center's materials, including fact sheets and videos
Exclusive partnership opportunities with our Center