Tuesday February 12th, 2013 - Issue #17
International Education News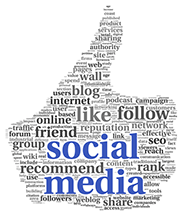 In last month's newsletter we told you about the Envisage social expansion into Google Plus and some of the exciting features this relatively new social network provides. Timing is everything - a few days later Facebook announced their new Social Graph search function, mimicking much of what Google Plus can do. You can read more about it in the Industry Highlights section below.
One thing we know for sure, social networks will continue to play an expanding role in our lives and keeping up with the latest technology will become both more complicated and more critical…which is why today we launch our new Tech blog.
The Envisage Tech blog will address the latest and greatest in emerging web technologies, search engine optimization, social media, and how to leverage it all to best reach and service international students. These topics have been a primary focus of ours
for over a decade and it's finally time for our tech team to spill the beans.
Please feel free to contact us if you have ideas for future newsletters, any comments, questions or concerns.
Envisage International Corporation