Envisage International News
Primary Sources of Funding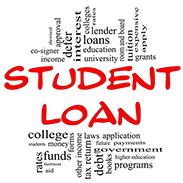 The number of international students on campuses across the United States has been growing rapidly. To understand the current climate, and changes ahead, there are two important financial trends shaping the world of international higher education:
1. More International Students Self-Fund Their Education
The majority of international students pay for their tuition, books, fees, travel, room and board, and other supplies right out of their own pocket. Last year, according to the Open Doors Report, 64% of international students reported that the majority of their educational costs were paid right out of their own pocket or with their family's help. This reflects a 6% increase over the previous year with no signs of changing.
While there are international students out there who paid for school primarily with the help of their college (22%) or foreign government (6%), this continues to be the exception to the rule. As many schools - which were reported to be the second largest funding source for international students - have had their state budget slashed and funding reduced, it is hard to foresee an increase in funding from this segment, placing further emphasis on self-funding.
In many countries, there are systems in place for students of lesser means to pursue higher education. In the United States, this system is in the form of scholarship aid, subsidized loan programs, state pre-paid and discount programs, community colleges and a myriad of other ways for students to afford higher education. In other countries, free or very low-cost tuition and government-funded student support are available. All of these programs work to increase the availability of higher education to talented students, regardless of means. But as a general rule, these programs are not available to international students.
2. Growing Cost of a US Degree
The cost of a college degree in the US has reportedly increased 1,120 percent in the last 30 years, according to Bloomberg - that's four times faster than CPI - and this doesn't include the additional expenses that an international student will have to bear.
According to the Associated Press, "The average tuition at a four-year public university climbed 15% between 2008 and 2010, fueled by state budget cuts for higher education."  State budget cuts have forced tuition increases and left many institutions to become "increasingly reliant on students and their families to fund most of the costs." For international students, the budget cuts have been twofold. On one hand, international students are increasingly more valued due to their higher fees and their self-funded tendencies. On the other hand, however, those who are unable to pay may not be able to find the financial resources to pay for college.
Bottom Line:
With growing budget cuts and increasing tuition, and limited access to affordability programs, more international students will have to pay even more for their US education. The cohort of international students will continue to trend towards the wealthier, reducing the number of talented, deserving students of lesser means.
If schools are serious about creating diversity on campus they will need to struggle against this trend by taking steps to ensure that those students with the necessary qualifications - but who may lack the financial means - will still have the opportunity of pursuing a US degree. If colleges and universities are unable to confront this growing problem, we will force many talented international students to take the option of a US education off the table, and look instead toward other countries with more affordable higher education opportunities, or to online education or local campuses.
Interested in learning more about international students and who's paying for their education? Check out our newest blog on Understanding Primary Sources of Funding for International Students.