Thursday May 23rd, 2013 - Issue #20
International Education News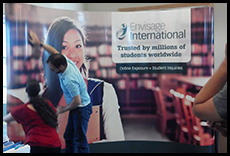 Next week is the NAFSA Annual Conference in St. Louis and we can't wait! If you are attending please swing by booth #1612 and #1610 and say hello to Keith, Ross, Don, Annemarie, Jennifer, and Apinant who will all be there representing Envisage and International Student Insurance.
Today we introduce the new InternationalStudent.com! Last night's launch was perfectly timed so we can demo the new site to all of our school partners and friends in St. Louis. The new site wears a new logo as well - the same one you see on this newsletter! More on all of that below.
Please contact us if you have ideas for future newsletters, any comments, questions or concerns - and we look forward to meeting you in St. Louis!
The Envisage International Team
Envisage International News
Rebranding & New School Search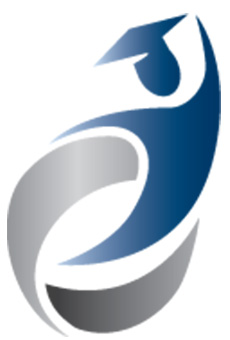 Last night we re-launched InternationalStudent.com with a new logo, completely new design, drastically improved USA School Search and many other enhancements. You can see the new site here: InternationalStudent.com and read the full press release announcement.
Primarily we wanted to accomplish three things with the new site:
New logo / rebrand. InternationalStudent.com has had the same logo since its launch in 1998 (the same year Google was founded and Apple introduced the first iMac), so it was time to update. In addition, the overall Envisage business, and the technology surrounding it, has evolved dramatically since then. Our new logo will over time identify every Envisage International site in our network.
Improve the USA School Search. The USA School Search, launched two years ago, has been a huge hit with students, and a core tool to help us connect students with colleges and universities. We wanted to feature the search more prominently throughout the site. In addition, we have added several data points, so students can search on location, field of study, tuition, number of international students, degree and many other criteria. When a student specifies their criteria they also receive content relevant to their search in the results. For instance, if someone searched for Graduate Business programs in Florida, they would receive 33 matching schools, plus snippets from the Study in Florida and Study Business guides, with links to the full guides.

The standard school profile page has been upgraded significantly, showing much more useful information. For instance, take a look at the standard page for Brandeis University in Massachusetts. With information on tuition, admissions, international student enrollment, degrees offered and lots more of interest to international students, the page provides a valuable jumping-off point for an international student searching for a school. We feed any matching scholarship information from our scholarship site IEFA into the school page as well.

School administrators can still adopt their standard school profile for free. We have improved back-end administration, but the core abilities to track, download and contact students that have inquired to your school through our site are all still there. One big change is our new universal sign-on, allowing access to all Envisage accounts with one password. So using your USA School Search log-in, you can also create and modify any scholarships your institution offers for international education - to be promoted on InternationalStudent.com/scholarships, IEFA.org and InternationalScholarships.com. If you have already adopted your school's profile, lookout for the email with more information about this shortly.
Enhance the overall site. The new site has a wider more modern design, leaving room for us to integrate social media throughout. With over 20,000 Facebook fans, almost 8,000 Twitter followers, and thousands of forum users and blog subscribers, our community is very active and they want to engage with us and with each other. We think the new site will provide a better platform for that communication. Navigation is better; hundreds of pages have been updated; resources have been consolidated - in short, we have completely reworked the design, content and functionality of the site.
Students, and all of us, demand a much more customized and engaging web experience than in days past. When we want to find something, we expect our computer - or our phone or tablet - to deliver exactly what we want. We hope the new site is a big step in the right direction, but we want to hear from you. Please let us know what you think of the new site - in particular, if there is a way that you think it could be improved to better serve students or colleges and universities.
Envisage International News
EIC and ISI at NAFSA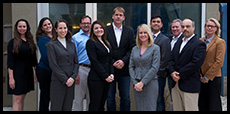 This year we have two booths, side by side - 1610 and 1612. So when you go to the BMI booth to get your Brazil party pass (booth 1613), turn around and there we are!
Envisage International, at booth #1612, will be demoing the new InternationalStudent.com, including:
See your school's new free profile and learn how to update it
Get an overview of our expanded school administrator capabilities that

Allow you to view and download all free student inquiries
Control your school's messaging and information

Demo our new USA School Search and ensure students can find your school and programs
International Student Insurance, at booth #1610, will be talking about the major changes we made to the Student Secure plan. With lower out of pocket costs for medical care outside of the US, the plan is now a very competitive option for study abroad students. But the main improvements were benefit enhancements, like a 6 month only waiting period for pre-existing condition coverage and enhanced mental health coverage, which make the Student Secure the best individual plan for international students in the US. See last week's press release for more information.
Also at the ISI booth, we will demo our custom online enrollment management program, available to all of our group clients. Our clients love this tool, and we continue to enhance it each year in response to feedback. Particularly for ESL schools, study abroad and cultural exchange groups, this proprietary program allows our clients to manage their enrollments, make policy changes, run reports and print/email insurance ID cards easily and efficiently.
Come by anytime, book an appointment to ensure we can fit into your busy schedule, or follow our adventures at NAFSA on social media (Facebook, Twitter, G+, or LinkedIn).
Envisage International News
Highlighted NAFSA Sessions
There are always a lot of great sessions at NAFSA, but we have starred a few in particular in our conference program.
May 28 02:30pm - 03:45pm - The [Social] in Social Media: Building and Engaging Online Student Communities
May 29 02:45pm - 03:45pm - Measuring Results for International Recruitment: Offline and Online
May 29 01:15pm - 02:15p - International Recruitment: Strategic Choices for Delivering Results
May 29 10:15am - 11:15am - Beyond the Data: What Drives International Students' College Choices
May 30 09:30am - 10:30am - Social Media and Search Engine Optimization (SEO): Enhancing Your Organic, Online Recruitment
Although we won't be able to get to all of them, these five are at the top of our list.
International Education Top News
Top Monthly Industry Happenings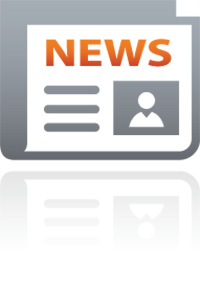 Although our focus is clearly on NAFSA and our new site, the world does not stop for us!
Our International Education Pick of the Week has now moved to a fortnightly basis, so that every two weeks we will round up important highlights in international education. Since our last newsletter, the Boston Marathon bombings highlighted international students in two roles - as victim (a Chinese international graduate student was among those killed in the blasts) - and as friend to the perpetrators (as two former international students were allowed to return to the US on F1 visas that had been terminated by the school).
Already we have seen impact from the border glitches, as the Department of Homeland Security is now requiring that all international students coming into the USA show proof they have a valid visa. Also this month, we see the implementation of the new I-94 procedures that are rolling out across airports in the USA - streamlining the process for many students and moving to a digital, paperless format.
In other news, many of you will remember the ban imposed on the London Metropolitan University last year for what was called "systemic failings" in terms of monitoring and reporting international students that had been admitted. This ban has now been lifted, and although LMU's numbers are limited, they are again able to admit international students again.
For updates on the pick of the week, be sure to follow our blog.
Upcoming Industry Events
Conferences
Here are the upcomming conferences we will be attending:
NAFSA Annual, May 26-31 - St. Louis, MO
OACAC - Overseas Association of College Admission Counseling, July 9-11 - Poughkeepsie, NY
LeadsCon East, July 24-25 - New York, NY
Contact us and schedule an appointment if you are attending any of these events, as we would love to see you.