Wednesday June 12th, 2013 - Issue #21
International Education News
We hope everyone had a blast in St. Louis! If you didn't have a chance to swing by our booth to learn how to claim and control your free school profile please contact Wini Puglielli directly or review the step-by-step directions provided below.
In this issue we discuss the Senate immigration reform bill that, after yesterday's vote, is moving forward for debate in the Senate, what to expect from the House and what to watch out for as we move through the process.
Please contact us if you have ideas for future newsletters, any comments, questions or concerns.
International Education News
Sweeping Immigration Reform - Impact on International Education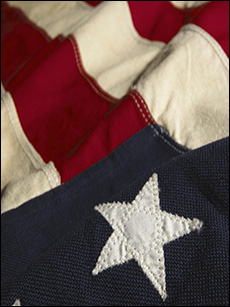 Immigration reform will dominate the Washington D.C. agenda throughout the summer, and international education professionals will be keeping at least one eye on the progress. Yesterday marked a major step, with the Senate voting overwhelmingly to move the bill forward to the Senate floor for debate and amendment. With an aggressive plan to pass a Senate bill prior to the 4th of July recess, Senator Harry Reid then hopes his House colleagues will cooperate on their own sweeping reform bill. So far indications from the House are that they would prefer a series of smaller, more targeted reform bills addressing issues separately.
One thing we have learned as we have lived through health care changes brought about by the Affordable Care Act is that sweeping reform at the national level usually has its eye on one or two overwhelming problems, and the smaller your issue, the less likely any lawmaker has considered it. With health care reform, the top issue was the number of uninsured Americans, with a solution based on the assumption of the employer delivery model - so neither problem nor solution considered international education. The impact of the ACA on international students was so far down the list of priorities that we still have a great deal of ambiguity (which we will discuss later in the summer). With immigration reform, the path to citizenship and border security are major issues that will get all the headlines -- rightfully so -- meanwhile there are dramatic changes hidden in the 844-page Senate immigration reform bill that under less sweeping circumstances would have gotten a lot more attention. Both initiatives attack areas badly in need of reform, and both will impact international education quietly while the major issues are discussed.
One concern with the Senate bill currently under discussion is the potential impact to J1 programs. There is language in the bill that defines exchange visitors as "workers", lumping them in with H1B, H2B and the like, and prohibits J1 sponsor organizations from charging a fee to J1 participants. According to the Alliance for International Educational and Cultural Exchange, the combined impact of these changes could be devastating to the current J1 public/private structure. The Alliance has been making progress getting the message across to key Senate and House members and their staffs, and your grass roots activism has been successful in making key players aware of the Exchange Visitor Program issues in the Senate bill. Look out for pleas for help later in the summer from NAFSA and the Alliance when it's time to take concrete action, and read our blog post for an idea of the scale of the current J1 programs and the Alliance's specific suggestions for the Senate bill.
Online Marketing & Student Recruitment
Claim and manage your school's profile on InternationalStudent.com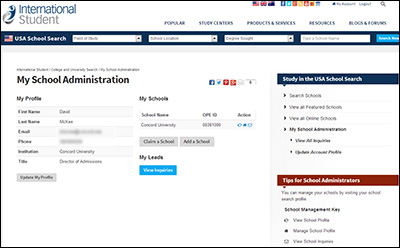 Each month, we send thousands of free international student inquiries, in real time, to schools in our database. Did you know that if your school enrolls international students, then you have a profile on InternationalStudent.com? Did you also know that students can search for your school's profile and if they are interested they can contact you directly to get more information about your school?
It is easy to claim your school's profile. Doing so will ensure that students get the most up-to-date information about your school, and you will be able to control the messaging. It will also ensure that your school is able to be found when students are using our USA School Search. Students have the ability to find schools using a variety of search criteria including: degree sought, program of study, undergrad or graduate level programs, religious affiliation and much more. Most importantly, if you claim your school's profile, you can make sure we have the correct contact information for student inquiries to your school.
Check out your school's profile on InternationalStudent.com. If you wish to claim and control your school's profile, read our blog to get step by step instructions. If you have questions or need help, contact Wini Puglielli.
International Financial Aid
Transparency in International Higher Education
As we close out the academic year, many faculty and staff reflect back on the year and think about how to improve for the next term. One of the major concerns international students have is determining the true cost of their education. It's never fun dealing with students in a financial crisis, and one way to avert this is to be clear and list out the costs they can expect even before they arrive on campus. Many schools include a sample budget with estimated costs on their websites, however oftentimes the overview includes tuition, books, room & board, and little more. Schools with an international student admission section should beef up their expected costs - such as cell phone bills and car expenses - so that students can plan properly.
Learn more about the tools out there for calculating the cost of education and Transparency in International Higher Education.
International Insurance
Summer Study Abroad - Emergency Planning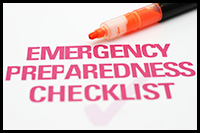 As summer approaches many faculty members are getting ready for summer study abroad programs. This is also a great time to think about your strategy in case an emergency occurs. Although most students experience a safe and exciting time abroad, sometimes the unexpected happens. Prior to departure, you and your students should agree on an action plan in the event of a crisis and make sure you have the resources you will need available.
The following is a checklist of a few key things to help you and your students prepare:
Carry a list of emergency contacts in your wallet, including family members, friends, and campus contacts.
Research the frequency of natural disasters, terrorism or technology disruptions in the host country.
Identify local medical facilities and know how to get to them if needed.
Familiarize yourself with your travel insurance policy and keep your insurance card on you at all times. Most travel plans come with 24 hour assistance.
Remember to sign up both yourself and your students in the Department of State's traveler enrollment program (STEP) in case government assistance is needed while abroad.
Prepare for the unexpected, be aware of your surroundings and have a great time abroad!
Upcoming Industry Events
Conferences
Here are the upcomming conferences we will be attending:
OACAC - Overseas Association of College Admission Counseling, July 9-11 - Poughkeepsie, NY
LeadsCon East, August 14-15 - New York, NY
NACAC (National Association of College Admission Counseling), Sep 19-21 - Toronto, Canada
WYSTC - September 17-20, Sydney Australia
NAFSA Regionals - Stay tuned for our 2013 schedule
Contact us and schedule an appointment if you are attending any of these events, as we would love to see you.