Wednesday July 17th, 2013 - Issue #22
International Education News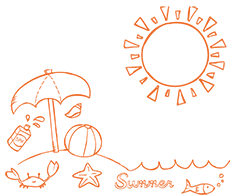 Welcome to the July newsletter! We regularly answer questions about healthcare reform, the Patient Protection and Affordable Care Act (PPACA) and how the new laws and regulations may impact international students, so in this issue we share what we know for sure, and the ever-smaller areas where there is still uncertainty.
International student loans are another hot topic for advisors and students this time of year, so be sure to take advantage of the free tools that can help you and your students through the process.
Please contact us if you have ideas for future newsletters, any comments, questions or concerns.
International Education News
What Impact Will PPACA Have on International Students?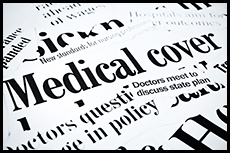 We get this question, in one form or another, on a regular basis. When PPACA first passed, on March 23, 2010, international students were not on anyone's mind. When the law was upheld, President Obama was re-elected, and the world did not end, more and more participants in the insurance industry started to accept the new regulatory structure as reality and began planning in earnest. Last November in our home state of Florida, Governor Rick Scott dropped his vocal opposition to all things healthcare reform related and started conversations with federal officials over the set-up of Florida's exchange. This year on October 1st many state exchanges will go live, including Florida's, which will be operated by the Federal government.
In the three years plus since the law was passed, many of the uncertainties surrounding PPACA and its application to international students have been cleared up. From the "student health insurance coverage" regulations issued in March 2012, we have fairly straightforward guidance when it comes to a college or university contracting with an insurer for an international student group plan. And from our conversations with many international insurance providers, we have a good handle on the main avenue issuers are using to offer appropriate individual plans for international students.
The remaining areas of uncertainty center around the requirement that each US resident have "minimum essential coverage," commonly referred to as the individual mandate, how that requirement will be applied to non-US students, what coverage will be deemed to meet the requirement, how the plans available through the exchanges will impact the requirements and how effective the tax penalties for non-compliance would be for international students.
For a more in-depth review of PPACA and its application to international students, read today's PPACA blog post.
International Financial Aid
International Student Loans Available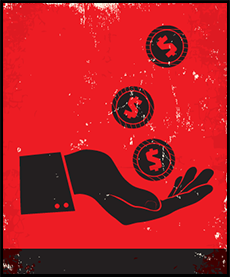 As the school year approaches, many students are finalizing their budgets and determining how they will cover their overall education expenses.
There is limited financial aid available to international students depending on your school, and sometimes scholarships, grants and fellowships aren't enough. If your students are still coming up short, international student loans are available as an option.
While international students must have a US cosigner to apply, they can use our comparison tool to find lenders. Here, after selecting their citizenship and school, international students will be matched with all of the lenders that will work with non-US citizens at their school. They can compare their options and determine which loan is a good fit for them. Terms and conditions are the same as US students receive.
See what student loans are available at your school and be sure to share this with your students in your newsletter, orientation and social media outlets.
Online Marketing & Student Recruitment
Millennial Generation... challenge or potential?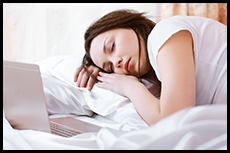 In the next 15 years, half of the global population will be 21 years old or younger and the birthrate in many countries is growing at an alarming rate. Today, the average age in China and India is in the mid-twenties and some American sociologists say the Millennial Generation may grow to 100 million strong in the U.S. The earth's population is indeed growing younger.
For schools, marketers, and anyone else who deals with young people, regardless of the industry, the Millennials are bringing both great potential and challenges, as they are the first generation to be shaped by interactive media. Learn more.
International Insurance
Navigating the US Healthcare System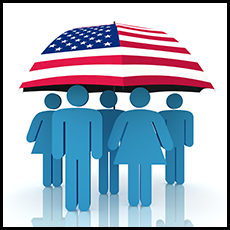 The US healthcare system can be tricky for international students to navigate and understand. Many students come from countries that have national healthcare systems, so they are used to simply walking into their local doctor's office or emergency room for treatment.
It's also no secret that the US has the most expensive health care system in the world. Most medical providers in the US won't provide medical care unless you have health insurance or you pay upfront for their services. This system, along with students lack of knowledge of how it works in the USA, can cause problems and confusion.
To address this knowledge deficit and to provide a resource for international advisors, we developed the International Student Insurance Insurance Explained section. The new section features a breakdown and explanation of how the US health system works, but also covers a range of topics including descriptions on the varying types of student insurance coverage, guides on how to select the right coverage and explanations of important insurance terms (all as related to international students). We will continue to develop this resource, but if you have any questions or would like further information for your students about any aspect of the healthcare system in the US, please let us know.
Tech Blog
Virtualization and website development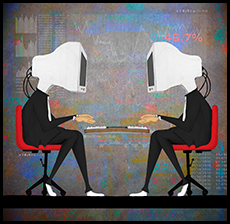 One of the challenges we face here at Envisage is the ability to develop and QA new websites and tools without impacting the current websites. By using hardware virtualization we have created a process that allows each developer to write, deploy and test their code against a clone of our production web servers. This saves time and money by not requiring that we have dedicated hardware servers for each developer and it ensures that the code we write will behave as intended on our production servers. We can explore different combinations of HTTP servers, database engines, scripting technologies, etc., that can be easily configured per developer, without stopping the work of the other team members.
Read more about how we use virtualization technology to build our sites on the Envisage blog.
Upcoming Industry Events
Conferences
Here are the upcomming conferences we will be attending:
LeadsCon East, August 14-15 - New York, NY
NACAC (National Association of College Admission Counseling), Sep 19-21 - Toronto, Canada
WYSTC - September 17-20, Sydney Australia
NAFSA Regionals - Stay tuned for our 2013 schedule
Contact us and schedule an appointment if you are attending any of these events, as we would love to see you.