Tuesday September 10th, 2013 - Issue #24
International Education News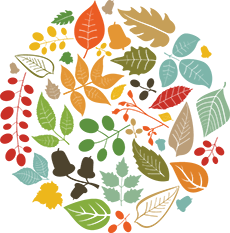 After a great summer we are all excited Fall is finally here (even if the weather in Florida still appears very much like summer) as that means NAFSA Regional conferences are fast approaching. This year we will be presenting at all ten of the conferences, on various topics related to our industry, and of course we hope to see you all there. Session topics, dates, and times will be provided in next month's newsletter. This month we focus on the launch of our eighth annual Travel Video Contest, front end design tips from our Tech blog, and some thoughts about the new LinkedIn offering to high school students.
Love it, hate it, or want to see us talk about something else? Please let us know, we want this newsletter to serve you and to get better every month.
Envisage International News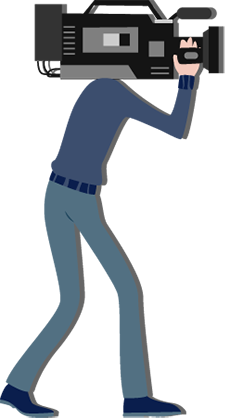 Our favorite time of year is upon us - time for the eighth annual InternationalStudent.com Travel Video Contest! With a Grand Prize of $4,000, last year the contest attracted tons of interest, hundreds of thousands of visitors and over 100 entries from all around the world, and we expect more of the same this year. Your students are amazingly adept as moviemakers, storytellers and performers, so make sure they know about this opportunity to present their story to the world.
Video entries are due to us by the 23rd of October 2013 at the latest. The rules are simple - submit a video no longer than five minutes, that tells about your proposed study abroad. If you are already an international student, your video can be about any trip you would like to take. The Contest pages provide all of the details on rules and submissions, and our judges will ultimately choose the winners.
Also, please let us know if you would like a flyer that you can post or distribute, we will be happy to send one to you.
International Financial Aid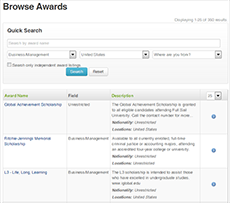 The new school year has begun, and many students are in the middle of paying for the bulk of their expenses including move-in costs, books & supplies, tuition, health insurance, and more. Help your students by making your scholarships, awards, grants, and fellowships easily accessible online (at no cost to you).
Simply create an IEFA (International Financial Aid & Scholarships) account, list your awards, and your scholarship will be listed throughout our network of sites - making it easy for international students to find and apply. You can manage your awards so both current and prospective students can learn more.
Interested in finding out more? Check out our blog on Posting Your International Scholarship for Free or contact Jennifer Frankel for more information.
Online Marketing & Student Recruitment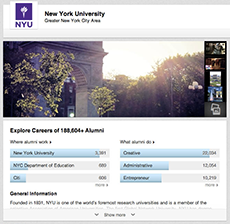 LinkedIn recently announced that they are expanding their offerings to high school students, in an effort to continue growing their audience beyond their core and current demographic. As of September 12th they are encouraging high school students to interact with colleges and universities that have university pages on the site.
There has been quite a bit of buzz about the new offering and the decision to lower the demographics, even lively group discussions on LinkedIn itself. After all, LinkedIn is for older people looking for jobs and networking opportunities, not high schoolers that can't vote or know where they are going to college yet. Right?
So will it be successful? LinkedIn certainly thinks so. If you take a look at their current, positive, revenue curve it is mainly due to the continued growth of their audience and members. With over 200 million global users, it makes sense to open up the offerings to an entire new demographic in order to expand the membership base. And for schools, it potentially opens up a whole new avenue of interaction with potential students.
Read more from our blog: LinkedIn Will Soon Be a Must for International Student Recruiting.
Technical Talk
When creating a new project from scratch, it might not always be clear where or how to begin the design process.
If you're a designer or desktop publisher and would like to learn more about how to jump start the design process, make sure to check out this month's Tech Talk blog, "Front End Design Tips: Working with a Golden Ratio Grid."
Upcoming Industry Events
Conferences
WYSTC - September 17-20, Sydney Australia
NACAC (National Association of College Admission Counseling), Sep 19-21 - Toronto, Canada
NAFSA Regionals - We will attend and present at all 10 NAFSA Regional Conferences, stay tuned for our full presentation schedule in next month's newsletter.
ICEF - November 3-5 - Berlin, Germany
ICEF North America - December 9-11, Miami, Florida
Contact us and schedule an appointment if you are attending any of these events, as we would love to see you.