View Online

|

Share

|

Unsubscribe
Tuesday October 10th, 2013 - Issue #25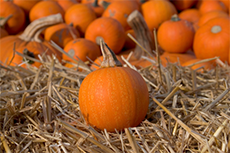 International Education News
This month's newsletter focuses on the NAFSA Regional Conferences, as for us it means seven people covering 10 conferences and giving 19 presentations in a month and a day - whew! Of course, we will fit in plenty of video contest action, healthcare exchange testing and other bits and pieces in between.
Enjoy the newsletter, and we hope to see you soon.
Envisage International News
And we are off! Our NAFSA Regional tour is just about to begin, starting in mid October in Spokane, Washington and ending in mid November in Pittsburgh, Pennsylvania. Our plan this year takes us to each of the 10 conferences, where we will be presenting on topics relevant to our three main business units.
If you'd like to see where each presentation is being given along with the co-presenters that are brave enough to present alongside us, take a look at the full schedule. Below is a brief synopsis of the three presentations we will be featuring at NAFSA: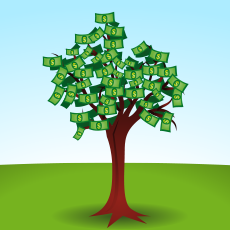 Presentation Topic #1 - International Financial Aid
Financing an international education can be extremely difficult for all but the most well-off students. What can a school do to help guide international students along a path of financial stability throughout their education?
This session will look at a variety of steps for schools to help their international students manage their financial life throughout their education timeline, from the initial interaction with the student through pre-arrival, post-arrival and throughout their time in the US.
Presentation Topic #2 - International Student Insurance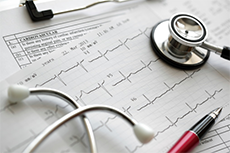 This session introduces attendees to the US healthcare system from an international student point of view. Many students come from countries with national healthcare or an otherwise very different system. In the US, a visit to the emergency room can easily cost ten times what a visit to a clinic would cost - but many students would have no way to know this.
We will discuss ways to help orient students to US life, including what to do in an emergency, how to seek medical treatment and how to stay healthy. The session concludes with an interactive forum.
Presentation Topic #3 - Digital Marketing and Advertising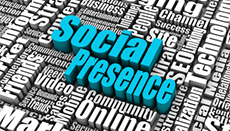 A school's website is very important and serves many different audiences and purposes. However, for it to be truly effective and connect with international students, you need to go beyond your school's website and develop a comprehensive and strategic web presence through search, social media, and other third party sites. An effective web presence will give your school access to millions of students who are looking online for the right school – and if you follow the right steps, it is not hard to do.
We hope to see you at one of our many stops at the NAFSA regionals!
International Student News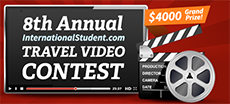 The 2013 InternationalStudent.com Travel Video Contest is in full swing, but there's still plenty of time for you to spread the word and for students to enter. The Grand Prize is $4,000 and your own blog on InternationalStudent.com, plus there will be a Viewer's Choice Award winner as well as runner-up prizes. All videos must be in by October 23, and the winners announcement will be on Friday November 15 - the last day of International Education Week.
Eligibility is simple - everyone who is 18 or older is eligible. International students can submit a video describing any trip they'd like to take. For those who are not already studying outside of their home country, the video entry needs to describe their proposed study abroad. Videos can be up to five minutes long.
Every year, the entries amaze us and re-infuse us with inspiration for our chosen industry. Each video tells a unique international education story, sometimes funny, sometimes amazing, sometimes quirky and sometimes incredibly moving. We hope you have some time to watch some of the videos - we will let you know when they are live.
We have a poster available that we are happy to send to you to help make students aware of the contest - just email to let us know if you'd like one. Better yet, simply link to our contest page, or share it through social media:
Technical Talk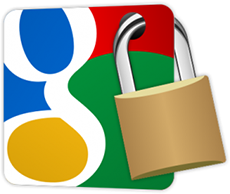 Google's move to 100% secure search has left many website owners wondering where all the keywords went. Historically, when a user searched on a particular keyword on Google, then clicked on the search result link to a website, Google would pass the keyword to the website. This data has been enormously valuable to understanding how users find our sites, allowing us to create useful sites that are catered to user's intent. All that changed recently. Google no longer provides keywords to website owners. Why did they do this? How does it affect us? What can we do moving forward? Read this month's Tech Talk post, "Keyword Not Provided" to find out more.
International Student Insurance
Health Care Exchanges Live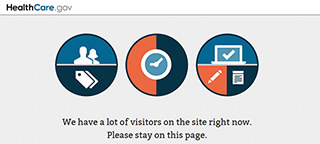 The timing couldn't have been more perfect. Congress shut down our government on the same day - October 1 - that the new healthcare marketplaces went live. Or sort of live. To the right you can see the page that we could get from the Florida marketplace, when we could connect at all. So it's fair to say that in the first week of launch, there were a lot of glitches.
For the most part, the insurance marketplaces will not be the right place for international students, as their school group plan or a more targeted internationally-focused individual plan will make more sense. But as we learn more about health insurance marketplaces that are relevant to both long-term international students and international education administrators, we will continue to explore and share it as they continue to roll out and develop.
Upcoming Industry Events
Conferences
ICEF - November 3-5 - Berlin, Germany
NAFSA Regionals – We will attend and present at all 10 NAFSA Regional Conferences - see our full schedule
ICEF North America - December 9-11, Miami, Florida
Contact us and schedule an appointment if you are attending any of these events, as we would love to see you.