View Online

|

Share

|

Unsubscribe
Tuesday December 10th, 2013 - Issue #27
International Education News
The holidays and the end of another year are upon us, faster than ever. I know it's a lot to ask and getting harder to do, but I hope you all find time to unplug, relax and recharge with family and friends over the coming few weeks. So from everyone here at Envisage, we wish you a peaceful and joyous holiday season, and we look forward to reconnecting and charging forward in the new year.
2013 has been the year of the Affordable Care Act for us, as we have followed its twists and turns leading up to January 1, while trying to provide clear guidance for international educators. Please feel free to join our webinar, discussed below, if you want the latest on the ACA. Also in this issue we explore how home country scholarship programs are fueling growth, how to get the most out of your school profile on InternationalStudent.com, and a bit about Google authorship and publisher status.
Enjoy!
Keith Clausen,
for The Envisage International Team
Envisage International News
We have chronicled the growing certainty over how international students will be impacted by the Affordable Care Act in our blog and this newsletter. Now, with full implementation of the ACA less than a month away, there is more certainty than ever, and schools and students can act with confidence. To tie it all together, we are presenting a short webinar called International Students and The Affordable Care Act.
The webinar will be held this Friday, Dec 13, 2013 at 2:00 PM EST. Registration is free and easy but space is limited.
This 20-30 minute webinar will address the ACA's impact on international students specifically, and what schools and students need to know regarding their healthcare plans. Join Keith Clausen, President, and Annemarie Estrada (Keller), Director of Client Services, for this short and focused webinar.
The webinar will address international students in all visa categories (F, J, M and Q). The rules are slightly different for J1 participants in non-student categories. For guidance for all J participants in non-student categories, like interns, au pairs, work and travel, teacher or trainee, visit our blog post on the subject.
International Financial Aid
Home country government scholarships are changing the face of international education in the USA. After digging into the numbers in the Open Doors Report, it is striking that of the fast-growing sending countries (those with a growth rate over 20%), all but two had a home country governmental scholarship program set up. Aside from China - the #1 sender to the US - and Iran, these countries have taken advantage of the US higher education system and a growing number of schools are focusing their efforts on recruiting these students.
Want to learn more about our thoughts on home country scholarships? Read our latest blog.
Online Marketing
If your school has international students, then chances are, your school has a free profile on InternationalStudent.com. You have the ability to claim your school's profile and update it as often as you'd like. Once you have claimed the profile, here are a couple of tips in how to get the most out if it.
Make sure you claim the profile so you have control over the information
Create an overview that tells the story of why international students would want to choose you
Update your contact information so interested students can contact you directly
Review the information that is on the profile to ensure it is correct
Contact the inquiries soon and often
For more detailed information on how to get the most out of your school's free profile, visit our blog.
Technical Talk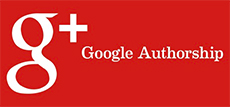 As Google continues to evolve its algorithm for delivering search results, one thing is clear - Google needs a way to choose through millions of pages on a subject to deliver the most authoritative results. Historically Google uses inbound links to evaluate the authority of a page. But it's not enough anymore - who wrote the page, who published the page, and their reputation and authority in the field will begin to matter more and more.
This month the EIC tech team takes a look at Google+ authorship and publisher data, examining where it is most appropriate to use authorship tags and what the potential benefits and drawbacks are, as well as explaining the use of publisher tags to associate your brand's presence in the search engine results pages.
To learn more, please visit our Technical Talk blog.
Upcoming Industry Events
Conferences
ICEF North America - December 9-11, Miami, FL
Association of International Educators Administrators (AIEA) - February 16-19, Washington, DC
Study Mississippi - February 20-21, Jackson, MS
Florida Association of International Educators (FAIE) - February 24-25, Winter Park, FL
WETM/ IAPA Conference - March 16-19, London, UK
Leadscon March 25-26th - Las Vegas, NV
Contact us and schedule an appointment if you are attending any of these events, as we would love to see you.