View Online

|

Share

|

Unsubscribe
Monday January 13th, 2014 - Issue #28
International Education News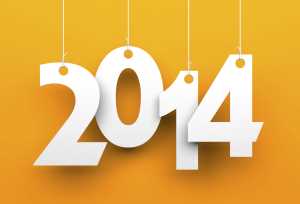 Happy new year everyone! This month we bring you a special edition of the newsletter, focusing on a look forward into 2014. Across each of our technology-enabled international education business lines - student lead generation, international insurance and international financial aid - we've tried to peer through the mists and predict the future. In some cases it's easy to do, in others there is a lot more uncertainty. Tell us what you think we've got right, and where we messed up, and next December we'll look back and see how we did.
We wish you all the best in 2014.
Keith Clausen,
for The Envisage International Team
Envisage International News
Special Edition Newsletter - A Look at 2014
Here's our list of international education predictions for 2014, compiled by the staff of Envisage International. The rules were pretty simple. Each prediction must be within our core competencies (leads, insurance, financial aid, and technology), must impact our business lines in a direct way, and must have broader applicability to the world of international education. Here we go:
The number of international students in the US exceeds 850,000. We know this is an easy one to start with, since we currently stand at 819,644, but it still bears noting that numbers will continue to increase. Not at the 7% rate we saw in 2013 - we are calling for growth of around 4% (mainly because we think the blistering pace of growth from China will start to slow).

Countries with strong home country scholarship programs increase the most. Sending countries with the biggest percentage growth in numbers will be those with strong home country scholarship programs, like Brazil, Iran and Kuwait. Read our blog post on the topic here.

Agents and agent-related businesses begin a multi-year ascendancy. NACAC's decision to embrace agents in recruitment - however cool the embrace - has cracked open the door for schools and agents to burst through. Although it will take some before the true impact is felt, in 2014 we will see more and more schools lay out their agent strategies and begin to roll them out. We've already got evidence to support this one - take a look at the ICEF and AIRC Miami conferences, both with record school attendees and much more interest in general than in years past.

New money replaces the old guard. The trend towards big money in international education is not new but we'll see a marked increase in 2014. As Hobsons' international business winds down, HotCourses goes on the block and a new acquisition is announced every week, the stage is set for those with capital and ideas to make an impact in international education. Examples abound - for instance, big marketing agencies have been moving into international education, joining the big insurance companies and the big recruiting companies. And it's not just big companies, as venture-backed startups are everywhere as well. We've watched this all year but expect much more to come in 2014.

MOOCs die. Okay, maybe not fully dead, but no longer the lead in every discussion about technology in higher ed. Yes, MOOCs (massive open online courses) are pretty cool, when hundreds of thousands of people around the world can sign up for a free course from Stanford. And continuing online and technology innovation and integration into higher ed is a certainty. But although inspiring, MOOCs have no ultimate business plan or purpose, people fall off in droves, and other technology-based innovations will work better. The trends we really think will matter - the number of traditional schools offering full online degrees, both public and private, grows at a rapid pace in 2014; while all schools consider how to enhance their campus-based programs with online technology.

Tuition will continue its upward trajectory, but in a more modest manner than in the past few years. Schools are finally starting to really feel the connection between tuition levels and enrollment, forcing international students to continue searching for financial aid, even though in many cases the opportunities are limited. Because of this increase, a growing percentage of international students will be supported by home government scholarships as well as college financial aid packages.

Affordable Care Act concerns fade away. Along with the rest of the country, international educators have been very focused on the impact of the ACA, as they wrestle with the best course of action for their schools and their international students. With very clear guidance late in 2013 that international students are exempt from the ACA for their first five years in the US (as discussed in our blog), international educators can breathe a sigh of relief and focus on what's best for their students. J1 participants in non-student categories (for instance summer work and travel, au pairs, and interns) get a two-year exemption - read more here. And as ACA-compliant group insurance plans get more expensive, schools will be looking for other appropriate options for their international student insurance coverage, like individual plans. Our webinar last month summarized the situation for schools - view it here.

J1 insurance requirements are finally increased to $200,000 by US Department of State. We have been waiting for this change since 2009, when updates to the the regulations were first proposed. Everyone knows that the regs are outdated and a $50,000 policy maximum is inadequate, but there have been competing priorities in the regulation of the exchange world that have kept the sub-part A updates from happening. From discussions with State Department folks at various events, we think it will finally happen this year, with the required policy limits going to $200,000 along with higher evacuation and repatriation limits. As those changes appear, we will be sure to keep you updated.

Student loan underwriting loosens a bit. Lenders have shifted their marketing largely to a peak-only model, meaning most of their efforts will be focused on July and August. Where before we saw an increase in December-January, this mini-peak has all but disappeared and off-months have dropped off almost entirely. Forcing a full-year's volume through in two months means lowering underwriting standards, a non-starter over the past 5 years but a real possibility this year. Want to learn more about our financial aid forecast? Read our blog.

Mobile optimization starts to catch up. Smartphones, tablets and other devices have forever altered our email and browsing behavior, but email and web marketers have a lot of work to do to adjust their strategies and content to fit the new delivery system. Almost 25% of our site traffic is from mobile devices, and rising rapidly every month. We will be spending a good portion of 2014 making sure that every visitor has the most appropriate and fulfilling experience possible when viewing our sites, and you will see this trend everywhere.

Authority and authorship dominate SEO discussions. Search engine optimization is a constantly moving target and promises to continue that trend through 2014. Authorship - attributing content to a particular person recognized by Google - and authority - the weight that Google gives to that person's opinion - will be hot topics throughout the year, as people (including us) try to get it right in advance of Google giving these two items full weight in their algorithm. Read our authorship and authority blog post here.

Content continues to morph at light speed. For every business working hard to maintain a viable website, the number one rule has always been "Content is King." Although we don't expect this general maxim to change, what qualifies as quality content is going through extreme makeovers on a regular basis. Gone are the days of the resource page linking out to other sites; the thin, optimized landing page; the well-written, text-only article by an expert in the field. Content must now have video, infographics and interactive tools to even begin to catch a visitor's attention and to win Google's affection.
So there you have it, twelve predictions for 2014. How did we do? Did we miss any big ones? Let us know on our facebook page, google plus page or on twitter.
Upcoming Industry Events
Conferences
Association of International Educators Administrators (AIEA) - Feb 16-19, Washington, DC
Study Mississippi - Feb 20-21 in Jackson, MS
Florida Association of International Educators (FAIE) - February 24-25, Winter Park, Florida
WETM/ IAPA Conference - March 16-19, London, UK
Leadscon - March 25-26th, Las Vegas, Nevada
Alabama Association of International Educators (AAIE) - April 10th, Troy, Alabama
Contact us and schedule an appointment if you are attending any of these events, as we would love to see you.