February 2015 • ISSUE #41
International Education News
Things are happening here at Envisage! We have many new initiatives and resources in store for 2015, and with our year off to a blistering start we thought we should share a roadmap of some of those projects. From translations and language support in Spanish and Chinese, to API integration for featured school clients and insurance partners, to a host of new student video resources and contests, we've got ambitious plans and great confidence in our team's ability to execute.

I hope you enjoy the newsletter, and this little preview into what we have in store for 2015.

Keith Clausen, President
On behalf of the Envisage International Team
---
Hangouts, Facetime, Webinars and Case Studies: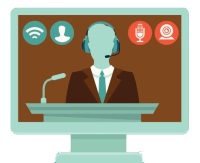 For our Featured School clients and future clients, the year has started off with a bang and we've got a lot in the works.

Webinars: Each month we will host a webinar highlighting the marketing campaigns we offer schools. Click here to sign up for our February 26th webinar.

Face-time: We love seeing our clients and prospective clients at conferences, we'll be at AIEA and FAIE later this month as well as traveling accross the country throughout this year. Let us know if you'll like to see us on campus.

Google Hangouts: We are seeing tremendous success with our personalized Google Hangouts. We will continue to schedule more with our school partners in the coming months. To check out Mississippi State's Hangout click here for a short clip.

Case Studies: This year you will hear a lot more success stories of our Google Hangouts, Featured Schools and other marketing campaigns, to help you better appreciate how working with us could help you.

Want a Webinar or future onsite visit? Contact us to arrange a time and date.
---
Insurance Going Global and Mobile, Improving Student Resources:
Our insurance service and marketing team continues to grow, creating a snowball effect of creativity and productivity. Here's a few of the things we're working on in 2015:
Chinese.


More and better content and resources for students and advisors can use to navigate the US healthcare and insurance system. Examples include a new mental health video, thanks in part to the warm reception we received from the US Healthcare video, and bite-sized video FAQs with answers to common insurance questions.


Refreshed design for InternationalStudentInsurance.com, to make all resources more easily accessible, better looking and easier to navigate via computer, tablet or phone.


A rebrand for our Work and Travel Insurance Services line, to more clearly communicate the full-service nature of the insurance products and guidance we provide to the cultural exchange market.


This year, we can attend your orientation either in person or via video conferencing or Google Hangout, to review insurance and healthcare information for your students. Let us know if you'd like our help!
---
Ramping Up International Student Resources
International students and advisors alike can expect an action-packed year from InternationalStudent.com.

Our annual Travel Video Contest will be in its 10th year anniversary this year - stay tuned for more detials in the fall.

The information and resources available to international students continues to grow on InternationalStudent.com as we add new content, including videos.

Guest international student advisors throughout the United States continue to answer questions that pour in from students around the world, but they are also now joining our Hangouts On Air so students can get answers to their questions live.

Watch a preview of our latest hangout and contact us if you're interested in becoming our next guest advisor on InternationalStudent.com.
---
Closer Partner and Client Integration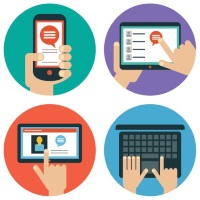 2015 is shaping up to be a banner year for mobile traffic. With year-over-year increases over 250%, we will focus on responsive designs across our sites and further mobilize our suites of online tools making each easier to use.

Google Hangouts and video content will continue to be a focus for us in 2015. We've already started upgrading our video hardware and software to deliver the highest quality video content possible in 2015.

API's (Application Programming Interfaces) have become a critical component in our daily operation. We consume Google maps for our school profiles, social media feeds from Twitter, Facebook, Feedburner, Instagram and more, plus we also process international student insurance policies with multiple underwriters.

One of our most exciting API applications for 2015 is the ability to deliver student leads to our partner schools in real time. Once a student submits their inquiries to one of our featured schools, we can deliver that lead in seconds to a variety of different services like Hubspot, SalesForce or to your custom API end-point.
---
Conferences
Association of International Educators Administrators (AIEA) - Feb 15-18, Washington, DC
Florida Association of International Educators (FAIE) - Feb 19-20, Ft. Lauderdale, FL
WETM/ IAPA Conference - Mar 15-17 Lisbon, Portugal
Alabama Association of International Educators (AAIE) - Apr 9, Birmingham, AL