International Education News
This month we are profiling online hangouts, with a number of key successes both in recruitment potential, but also in educating students once they arrive. Hangouts create a new way to connect with students in a virtual platform, for more information about this please see our case studies below for McNeese State (recruitment) and Cloud Country Community College (student insurance orientation).

The tax filing deadline is also looming this month, and we have a number of excellent resources for students in our tax center and upcoming hangout! Even with all this going on, we still have NAFSA on our mind and are looking forward to seeing everyone in Boston - more about that next month.

The Envisage International Team
---
Success with Google Hangouts for Schools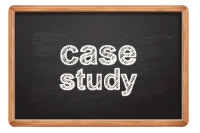 Earlier this year we announced our latest offering, Google Hangouts for Schools. Since then we have hosted several successful Hangouts with schools like Mississippi State University, Hiram College, The State University of New York at Brockport and most recently, McNeese State University.

These Hangouts have proven to drive increased traffic to our schools featured profiles, leading to an increase in direct inquiries to the school.



Take a look at our case study highlighting the success of our Hangout with McNeese State University. During the month of the Hangout they saw a 170% increase in page views to their Featured profile and a 224% increase in inquiries from the previous month.


These Hangouts offer exclusive access to students across the globe in a virtual setting, allowing our school partners to talk about the benefits of their schools and address questions in a live environment. If you're interested in learning how a Hangout can work for your school, tune into our Webinar on March 26 at 10am.


---
New Virtual Insurance Orientation Available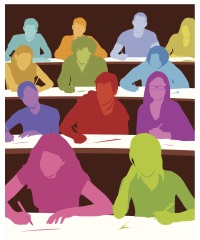 One of the many services that we are now offering schools is the opportunity for us to run a virtual international student orientation. Using the Google Hangout platform, we can not only help your students understand the healthcare system, but also show them how to manage their plan, how to file a claim, and more. The content is pre-approved and arranged by you - and it can really help to take the load off of you and provide your students with expert guidance.

We recently ran a hangout for Cloud County Community College, which was a huge success and provided their students with the opportunity to learn more about their insurance plan, and to ask any questions they had. The hangouts are also recorded, so you can then post them on your website for future use:

Take a Look At Cloud County Community College Virtual Orientation On YouTube

If you are interested in learning more about our hangouts or if you want to schedule yours, please contact us for more information.
---
International Student Traffic Up 220%
InternationalStudent.com's traffic is continuing its upward climb. 2015 year-to-date organic traffic is 220% higher than the same period last year. What have we done to earn this sort of tremendous growth? Are we smart or just lucky, or maybe a little of both? We take a look at some of the challenges we've faced, and the strategies we've employed that have brought us to where we are today.


---
Tax Tips for Your International Students
If your international students and scholars have tax questions and you're not sure how to answer them - InternationalStudent.com has a number of tax resources including general a step by step guide on filing taxes.

In an effort to further clarify some of the most commonly asked questions during tax season, InternationalStudent.com is hosting a Hangout On Air on Filing US Taxes as an International Student. Have your students and scholars sign up to attend our Hangout on March 19th.


---
Conferences & Events
International Student Hangout on Filing US Taxes - Mar 19, Google Hangout
Webinar (Google Hangouts: The Latest Technology in Communicating with International Students) - Mar 26, Online GoToMeeting
WETM/ IAPA Conference - Mar 15-17, Lisbon, Portugal
Alabama Association of International Educators (AAIE) - Apr 9, Birmingham, AL
NAFSA - May 25-29, Boston, MA