International Education News
Spring is in the air, but before we can get into full-blown preparation for NAFSA, we've got to help thousands of international students through tax time - the filing deadline is tomorrow! So for all of your procrastinating students, we've got step-by-step resources to help them through the process, simply and on time.

We're also pleased to announce the rebrand of our cultural exchange group insurance business, from Work and Travel Insurance to Envisage Global Insurance - a simple name change that was anything but simple. This month we also feature a great pre-NAFSA discount on Featured School packages, and some insight into the technical challenges of providing quality content in multiple languages.

Keith Clausen, President
for the Envisage International Team
---
Spring Savings that Last the Whole Year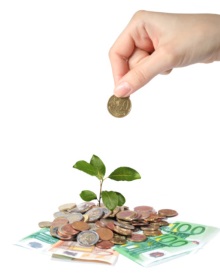 Sign up for any of our recruitment packages before the close of NAFSA (May 31) and receive 20% off. That's a year's worth of exposure and targeted inquiries for your school, giving you a steady flow of exposure and interest all year long. But it's a hard deadline - we need that signed paper in hand before June 1.

Why sign up? Our school partners are receiving dozens of quality student inquiries each month and thousands of searching students are reading the school's story, in their own words, on InternationalStudent.com.

For a further spike in connection, interest and inquiries, try a Google Hangout. Take a look at the success that McNeese State had with their last one. We will even give you 20% off the Hangout.

Contact us to learn more.
---
Work and Travel Insurance Rebrand

For the last 8 years, Work and Travel Insurance Services has provided insurance to leading cultural exchange and youth travel organizations, and we are delighted to announce its new name: "Envisage Global Insurance."

The decision to rebrand was driven mainly by the desire to better reflect the diverse nature of the business, and to tie the business more closely with the overall Envisage brand. Envisage Global Insurance provides tailor-made group insurance solutions to clients in North and South America, Europe, Asia, Australia and the Middle East. We also insure groups and organizations that provide programs across a wide range of purposeful travel genres such as work/travel, high school, language learning, trainee/internships and au pair.

Full details about the rebrand can be found in our press release.

Or visit our website: Envisage Global Insurance
---
Language Optimization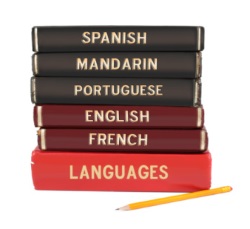 It's a no brainer that we, a company that focuses on international student web traffic, would think long and hard about how we make our websites as informative as possible in multiple languages.

This year we are expanding our language selection and translating as much of our existing content as possible. The marketing rationale behind the concept is obvious and doesn't need repeating. What I want to talk about is the technical aspects of offering content in multiple languages.

Read The Rest of our blog.
---
Tax Return Resource for Your International Students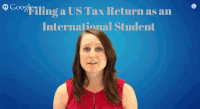 Every year we receive a lot of questions from international students about filing a US tax return. We've continued to enhance the Tax section of InternationalStudent.com/tax to directly address these questions and provide step-by-step guidance on how, when and what to file, depending on your situation. This year we also hosted a live Hangout On Air solely devoted to filing a tax return and associated forms as an international student. If you're sending a filing deadline reminder to your international students, please let them know about these free resources:

Visit the Tax Center

Watch the Video

Our next Hangout is scheduled for April 23rd at 11am EST and will cover college application tips for students that want to study inside the United States.
---
Conferences & Events
Mississippi School Visits - Week of April 20th - April 24th
NAFSA - May 25 - 29, Boston, MA
OACAC 2015 - July 7th - 10th, Portland, OR