International Education News
This year's NAFSA Conference in Boston was, by far, our best NAFSA week ever. Not just because we had beautiful late spring weather for the entire week, or because of great booth traffic or a really fun reception Monday night - although those things helped. More important was the validation we got about the quality of the work we have been doing - I heard over and over how helpful, or useful, or spot on our approach was for a particular issue. We came back with the feeling that we're on the right track, and with our commitment and resolve stiffened a bit.

Thanks to everyone who came by to talk to us at one of our booths, or who came to our session or reception. I hope your NAFSA week was as energizing as ours!

Keith Clausen, President
for the Envisage International Team
---

The feedback from schools, partners and even competitors was very complimentary to the work we have been doing to create high quality insurance resources and videos for international students. Our latest video is a good example. Titled "Mental Health Awareness for International Students", the video aims to debunk many common myths surrounding mental illness and help international students break down the barrier to seeking care.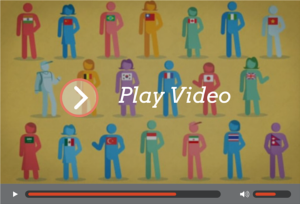 Videos are just one part of our growing list of "Free School Resources", which also contain our online student insurance orientations, customized landing pages and the just-completed best practices guide, Selecting and Managing International Student Health Insurance. The resources are all designed to arm international educators with the very best information and guidance about insurance and the healthcare system as it relates to their international students.

We look forward to continuing this work, and please let us know how we can help you and your international students.
---

With over 50 pre-booked meetings and a steady stream of booth traffic, we got to talk a lot about our Featured School packages! This year, we highlighted not just the base package but all the different add-ons, including our highly successful Google Hangouts for Schools, language translations and social media marketing. And on Thursday we were delighted to give a presentation on using Hangouts to reach international students, which was broadcast live from the convention center.

We would like to welcome our newest partners on board and look forward to successful campaigns with each one!


We have also renewed several other partners for another year. Thank you to:
---
SEO Success Factors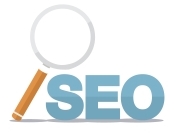 On-the-page, off-the-page, content, layout, delivery speed, etc; what really matters in the SEO world? There's no simple way to say this other than it all matters. Gone are the days when you could just throw up a page or two, let Google crawl it and reap the rewards. Now you need to pay attention to everything, the content, the layout, the speed of the server, the inbound link profile, mobile use and a host of other factors that all go into today's SEO.

One of the resources we use to keep abreast of the constant flux in the SEO world is the site Search Engine Land. They've recently published a great infographic that will help anyone looking for a quick primer on the key factors of SEO. Read More
---
Conferences & Events
OACAC 2015 - July 7th - 10th, Eugene, OR