International Education News
I hope you are enjoying your summer and some much deserved R&R. This month we focus on practicalities, as very soon hundreds of thousands of international students will be descending on your campuses, and we'd like to help in whatever small way we can. We offer some student loan guidance for those international students still trying to pull their financing together and offer up an online orientation to any school that would like help explaining health insurance to their students. Our popular Advisor of the Month section is now available for new Featured School partners, and finally in our tech blog we focus on site speed - how and why we work to improve it.

We're always trying to be useful to you, so please tell us what else you would like to hear about.

Keith Clausen
President
for the Envisage International Team
---
Student Loans Available For International Students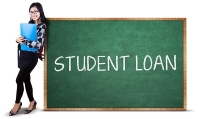 It's the new school year and while many students may have already shown sufficient funds on their bank statement, some may still be scrambling for money. Whether you work with US students going abroad, or international students come to the US, private student loans can help cover their education costs.

Students can use our Loan Finder by entering their citizenship and school, and then they will be matched with lenders. This is a unique service, as no other loan search tool is built with international students in mind. International students will need a US cosigner, and it's recommended that US students also have a cosigner to improve the likelihood of approval. Once a student chooses their loan, they can do the entire process right online.

Learn more about International Student Loans.
---
International Student Insurance Online Orientation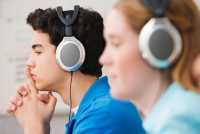 International Student Insurance has created a number of school resources to help you prepare students for their time in the USA. From our videos, customized school pages, and our insurance best practices guide, these resources are there to help you!

This month, we feature our International Student Orientations, a resource we rolled out at the beginning of this year. Through the power of Google Hangouts, we offer free online sessions to help educate students about the US healthcare system and how insurance works. The content can be tailored and pre-approved by you, and scheduled to meet your needs.

For more information, please visit our International Student Orientation page.
---
Become our Advisor of the Month!
Everyone is looking for more opportunities to engage prospective international students. That's why so many colleges and universities are becoming Featured Schools on InternationalStudent.com. Now, as an added bonus, when you sign up as a Featured School partner, we'll feature you as our Advisor of the Month in the "Ask an Advisor" series.

"Ask an Advisor" is where prospective students come to get answers to their questions about applying for school, completing the visa process, student life in the US, and more. The Advisor of the Month gives guidance on these issues and at the same time promotes his/her school brand to generate leads through their school profile.




Contact us to learn more about our student recruitment packages.
---
Improving Site Speed - How We Did It, And Why.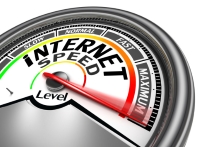 We've recently upgraded our server's hardware and one of the interesting things we've been able to do is take advantage of some advanced caching and optimization methods to improve the speed of our sites. Here's where it gets a bit technical, but bear with us as by being precise we'll make this blog post much more useful to those in the trenches. Using a combination of OPcode caching, PageSpeed optimizations and liberal uses of RAM-based storage, we've managed to reduce disk I/O and improve the response time of NGINX in serving pages to our visitors.

Interested in reading more? Check out the full blog post.