International Education News
The new school year is here! As you prepare to welcome new and returning international students back to campus, we are getting ready to celebrate with this year's special 10th year anniversary of the InternationalStudent.com Travel Video Contest. Join us in welcoming our new panel of judges who will have a very tough decision in the coming months.

Also in this month's newsletter, we have insurance solutions for dependents, as well as free resources where you can claim your profile on InternationalStudent.com and list your award on IEFA.org. For those looking for insight into how visitors engage with your site, our tech blog talks about implementing Tag Manager into Google Analytics.

Wishing you all a great start to the new semester!

Envisage International Team
---
Travel Video Contest Judges Announced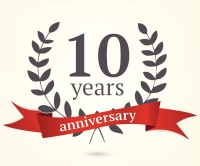 This year's InternationalStudent.com Travel Video Contest is a very special one: our 10th anniversary! Join us in welcoming our new panel of judges, many of which you will likely recognize.

These judges will have no easy feat, as they will have to choose a lucky winner among many compelling stories.

We are grateful to have such devoted international educators, supporters and travelers to help choose the winner of our 10th Travel Video Contest - and excited to start receiving entries once the contest is launched on September 1st!

View The Judges
---
Insurance for Dependents (F2/J2 & M2 visa)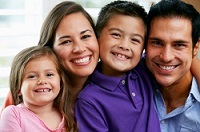 One of the biggest changes we are seeing in the international insurance world is that many school group insurance plans are dropping dependents. These ACA compliant plans cover maternity and pre-existing conditions from day one, which have been leading factors in rising claims.

To combat this increase in dependent claims, insurers are removing dependents from their plans, leaving the student or scholar's spouses and children on their own. We are trying to meet this increasing need with a variety of individual insurance options that can cover dependents, from a standard travel medical plan to a more comprehensive major medical insurance plan.

See our dependent insurance page for more details.
---
Manage Your School's Free Profile On InternationalStudent.com
Did you know that all US schools that enroll international students have a free profile on InternationalStudent.com? Did you also know that we receive over 500,000 visitors and 1,000,000 page views each month from students that want to study in the US? Finally (I promise), did you know that we delivered over 1,200 free inquiries to different colleges and universities last month alone?

So, how can you ensure that you receive your leads and manage your school's profile? Claim your school on InternationalStudent.com by registering today with your .edu email address. It is easy - just click here and follow the instructions.

You can also contact us about upgrading to one of our Featured packages. The free profiles average 1 inquiry per month (results vary) and schools with our $1,995 Featured package averaged 30 inquiries in July.

Claim Your Profile.
---
List Your Scholarship for Free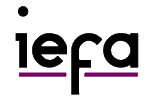 IEFA.org is the premier online resource for scholarships, grants and fellowships, attracting students from all over the world. If you want to list your school's scholarships, you can - for free! Simply create an account and you'll be able to list your award and attract students from all around the world.

List Your Scholarship.
---
Google Tag Manager & Analytics - Tracking Web Events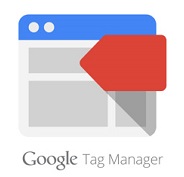 How do we know when a partner program is working and that we're delivering the right amount of clicks, leads, etc., to the customer? In the old days we needed to use things like secondary click pages, tracking pixels on the remote side or sketchy javascript to record clicks. Today, we use a combination of Google Analytics and the Google Tag Manager to track each outgoing click to our partner's sites, as well as other events like embedded video plays and site registrations.

This month we'll walk you through each of the steps needed to track clicks from your website and to have them appear in your Analytics account as either events or goal completions.

Read the entire article.
---
Conferences & Events
NAFSA Regionals - Oct 19 - Nov 13, TBD
Alliance - Oct 20-21, Washington, D.C.
CSIET - Oct 21-24, Alexandria, VA