Issue #48 - September 2015
International Education News
This month, we launch the 10th annual InternationalStudent.com Travel Video Contest - if we didn't have 9 previous winners to prove it, it would be hard to believe the contest is in its 10th year already! We hope you share this opportunity with your students, and they in turn share their stories with us. This is our favorite event of the year, and if you get a chance to watch some of the videos you'll see why.

We also take a look at what states are doing about making higher education affordable, with programs aimed at free community college and performance-based scholarship programs. In insurance news, we now offer a stand-alone evacuation and repatriation plan, after many requests from schools that only need that coverage. Finally, the tech team shares some API tips and best practices.

Enjoy the newsletter!

Keith Clausen
President
for the Envisage International Team
---
10th Annual Travel Video Contest

International students are pouring back onto campuses around the country, and with the new school year comes a new InternationalStudent.com Travel Video Contest! Each year brings more excitement than the last, and this year we celebrate a true milestone as we reach the contest's 10th anniversary. Your students will impress with their determination, creativity, and sheer talent, and with a grand prize of $4,000 we hope that they each submit their story for a chance to be our 10th Annual Travel Video Contest winner.

Students currently studying outside of their home country can submit a video about any trip they would like to take, while those still living in their home country should create a video about a proposed study abroad. Videos can be no longer than 5 minutes and must be submitted by the deadline of October 22, 2015.

See more information about the Travel Video Contest Here.
---
States Take the Lead in Higher Education Affordability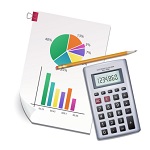 "I want to spread that idea all across America, so that two years of college becomes as free and universal in America as high school is today," President Obama said in his State of the Union address in January of 2015. And though his free community college proposal is said to stand little chance of passing through Congress, that doesn't mean there's been no progress on affordability of higher education. The real action is at the state level, and there's been a lot of it.

Find out just how creative states have been over the past few months and tell us your thoughts on how the momentum on affordability plays out.
---
Medical Evacuation and Repatriation Coverage
If your school offers an ACA-compliant plan to your international students and scholars, your plan may not cover medical evacuation and repatriation. These are essential benefits for any international student (and legally required for J visa holders), but typically not included unless a plan is custom-built for international students.

There have been few good options available to students and schools if they just need to enhance a medical plan with stand-alone evacuation and repatriation insurance coverage. For that reason, International Student Insurance has launched a new standalone plan designed specifically for those that have adequate medical insurance, but just need to add evacuation and repatriation.

For more details and pricing please see our website.
---
InternationalStudent.com is a Go-To Resource For More Students
The traffic on InternationalStudent.com continues to grow, month over month and year over year. This not only shows the growing demand of international students wanting to study in the US, but also that we are accomplishing our mission of providing students with the best resources for studying outside of their home country. At the same time, this benefits our school partners who are looking to grow their international student enrollments and/or diversify their campuses. Here are a few stats:
Pageviews have doubled since last August to over 1,000,000 per month
Visitors have also doubled to 500,000 per month
Top countries include USA, India, United Kingdom, Canada and Australia
Featured School partners are seeing an average of 1,200 views to their profiles each month
Featured School partners are receiving an average of 50 student inquiries each month
To learn more about becoming a Featured School partner, contact us today.


---
Using the Envisage Global Insurance API – Accessing the System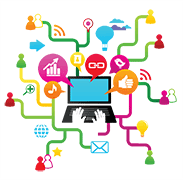 The EnvisageGlobalInsurance.com API is provided as a means of automating the basic administrative tasks for an EGI Plan Administrator. This month, we kick off a new series of tips and tricks related to using the API with detailed instructions on how to request access to the system and what to expect when you begin implementation with the API.

Read the entire article online.
---
Conferences & Events
NAFSA

Region III - Oct 17-22, Norman, OK
Region II - Oct 20-23, St. George, UT
Region I - Oct 19-23, Boise, ID
Region XI - Oct 20-22, Farmington, CT
Region VII - Oct 24-28, Savannah, GA
Region XII - Oct 24-31, Honolulu, HI
Region X - Oct 25-28, Long Island, NY
Region IV - Oct 27-31, Des Moines, IA
Region VI - Oct 31- Nov 3, Cincinnati, OH
Region VIII - Oct 10-13, Alexandria, VA

Alliance - Oct 20-21, Washington, D.C.
CSIET - Oct 21-24, Alexandria, VA