2015 Predictions and Outcomes
In our January 2015 New Year's Newsletter, we made ten predictions related to the world of international education, student recruitment, international student services and even technology. Now that the year is coming to an end, lets take a look back at the predictions we made in the beginning of the year, and see how we did!

Wishing you a great holiday season.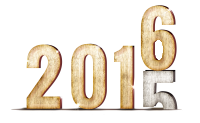 Keith Clausen, President
for the Envisage International Team
---
International Student Numbers in the US Continue to Soar

We got this one right - 974,926, up 10% from last year - the highest growth rate since 1978/1979. Although China growth is... Read more >>>
Growth From China Continues to Slow

The Open Doors Report released late last month says we were spot on with this prediction - the number of Chinese international students in the US now stands at 304,040, up 10.8% from last year, mostly fueled by... Read more >>>
Insurance Fades to the Background

For schools committed to ACA plans, there's a whole a new set of issues to grapple with. With ACA plans now covering a whole range of benefits that were typically excluded in the past, the cost of these plans is rising... Read more >>>
Domestic Recruiters Go International

While the desire is there and the market continues to grow, we have not seen the domestic recruiters do much more than dip their toes into international recruiting. As an example, other than... Read more >>>
For-Profits Target International Students

Not only was this correct in 2015, it looks like this trend will continue into 2016. From personal observations, we are seeing schools like Full Sail, who has been ahead of the curve in recruiting international students for a few years, at workshops like ICEF... Read more >>>
Online Recruiting, Agent Recruiting Goes Bananas

The phrase "Goes Bananas" is open to interpretation. Clearly there has been an increase in schools that are turning to both the use of agents and digital marketing efforts. According to ICEF, their conference in Miami that focuses on the North American... Read more >>>
States Get Creative with Affordability

We didn't see a surge of free two year college programs sweep the nation, but we did see strides in the right direction including two other states (Oregon and Minnesota) follow Tennessee in creating a free community college program, ten other states... Read more >>>
SSL Everywhere

We came close on this prediction. Major sites like Netflix, YouTube, Facebook and a few others did automatically move everyone to SSL encrypted traffic this year. There are still a few large sites... Read more >>>
Mobile Starts to Dominate

Mobile device traffic has grown to about 48% of our site visits from approximately 35% last year. Sites with responsive designs and mobile-friendly layouts... Read more >>>
Visitor Engagement Rules

Site speed is a major factor in a positive user experience and studies have shown that 74% of users will abandon a site if the mobile view takes more than 5 seconds to load. 40% will leave immediately within 3 seconds and 80% of them will never return... Read more >>>
---
Upcoming Conferences
February 25-26 - FAIE, Tallahassee, FL
March 16-18 - CONAHEC, San Luis Potosi, Mexico
March 19-21 - WETM/IAPA, Atlanta, GA
April 14 - AAIE, Montgomery, AL