This month we turn our attention squarely to insurance, with a new white paper we authored to guide colleges and universities through the complexities of choosing and implementing the right insurance plan for their campus. There are a lot of good options out there, including our own group plans which we also address below, but there is no one-size-fits all solution when it comes to the right fit for your students and school. Beyond insurance, we highlight the increasing role that community colleges are playing in international education, and offer a special deal on featured school packages.

Enjoy the newsletter!

Keith Clausen, President
for the Envisage International Team
---
Group Insurance In 2016

With January only just behind us, the year is already starting to fly by and now is a great time to start looking at your insurance options for the 2016-17 school year. International Student Insurance has a range of group insurance plans to suit all needs, budgets and requirements - with plans starting from just $0.85 per day!

As a group client, you will have access to our state-of-the-art online enrollment management system, allowing you to fully manage all your enrollments, send instant documentation and more! Learn more about our system and its features.

For more details, or to talk to your regional representative, please see our Groups page for more information.

Group Insurance Page >>
---
Insurance Best Practices Guide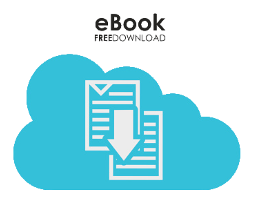 Navigating the world of international insurance can be daunting, even if you are a seasoned international educator. With the introduction of the Affordable Care Act and changes in the J visa insurance regulations, the landscape has become even more complex. And no two institutions are exactly alike in their student populations and campus dynamics.

To help schools determine the best options for their students, we have developed a complete overview of the landscape of international student insurance. Our new best practices white paper is titled "Selecting and Managing International Student Health Insurance," and it helps you determine what insurance is mandated by law, your role in the process, how to evaluate your student population, whether and what type of group plan is right for you, what benefits to consider, how to choose a broker and carrier, guidance on administration and more. It is a free download, or is available to read online:

Best Practices Guide >>
---
InternationalStudent.com Winter Clearance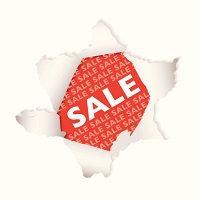 It is almost time to put away those snow shoes and continue to think about fall enrollments. Sign up for any of our upgraded packages on InternationalStudent.com by March 31st and receive a free listing in our newsletter, reaching over 250,000 international students each month (a $995 value). In addition, for schools on a July 1st fiscal year, don't let that slow your international marketing down. We will even defer your invoice until July 1st, 2016.

To learn more, see our media kit or contact Wini Puglielli for more information. Or to get started, download our insertion order.
---
Community Colleges Pitch their Value Proposition
More and more community colleges across the US are beginning to focus on international recruiting to boost campus enrollments. So why would international students be interested in studying at a community college? It is all in their value proposition, and here's why:


Community colleges are less expensive than a typical 4-year college or university.
They do not have some of the rigorous admission requirements many institutions have, making the admission, transcript and enrollment process easier.
A lot of community colleges offer English as a Second Language (ESL) programs, putting aside any language obstacles.
They have done a great job formulating 2+2 partnerships and articulation agreements with four-year colleges and universities.
To read more about the growing popularity of community colleges for international students, check out our blog.
---
Conferences & Events
AIEA - Feb 21-24, Montreal, Canada
FAIE - Feb 25-26, Tallahassee, FL
AIE - Mar 4, Tucson, AZ
CONAHEC - Mar 16-18, San Luis Potosí, Mexico
WETM/IAPA - Mar 19-21, Atlanta, GA
AAIE - Apr 14, Montgomery, AL