This month we're delighted to introduce you to five new members of the Envisage team! You will meet this excellent group below and we're not done hiring yet. It's also almost tax time, so we've updated our very popular international student tax resources for 2016. Tax filing for most international students is quite simple and our free resources will guide your students through the process quickly. For those with tougher questions, we'll be hosting a live Google Hangout where students can get the personal guidance they need. We also highlight the new monthly reporting for our Featured School partners, and share our best practices white paper titled "Selecting and Managing International Student Health Insurance."

Enjoy the newsletter!
Keith Clausen, President
For the Envisage International Team
---
Tax Resources Available for your Students
Are you getting lots of questions from your students about what to do about their taxes? Every year around this time, we get lots of questions about filing tax returns, and we have a number of resources that can help!

Tax Section on InternationalStudent.com - It is filled with information about who needs to file what forms, links to downloadable forms and other relevant tax documents, and even has an overview of the American tax system.
Tax Video - We have a step-by-step tax video to help guide international students through the process and address some of the most common questions we receive.
Live Tax Google Hangout - Invite your students to our Tax Hangout on Thursday, March 24th at 2:00 PM, where we have partnered with Sprintax and their professional accountants to discuss international student tax filing in more detail.
---
International Insurance Trends and Best Practices
Industries are always evolving, and the international insurance industry is no different. Keeping up with policy changes can be a challenging task for international education advisors, especially in such a complex field. You need to rely on those within the field to provide their insight so that you can make the most informed decisions for your students.

Our new international insurance best practices guide titled "Selecting and Managing International Student Health Insurance", is a comprehensive resource to help you navigate the insurance selection and implementation process. For a quick summary of the purpose of the white paper and to determine if it will be helpful to you, please read our blog post.
---
Enhanced Reporting using Google Analytics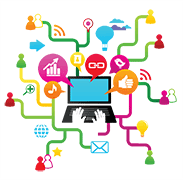 In a continued effort to provide our partners with the best measurable online recruiting programs, we are happy to announce our new automated reporting using Google Analytics. The report will show how much traction each school's profile is receiving on InternationalStudent.com. The report includes:


Views, - both visitors and unique visitors
Demographics of your visitors
Country of origin
and more ...
Coupled with the ability to log into their accounts on InternationalStudent.com and view or download all their individual leads, this reporting completes the information and analytics available for our Featured School partners and empowers them to fully measure the success of our efforts.
---
Welcome New Hires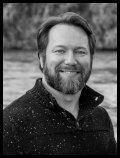 Nate Bockoven - Nate recently joined Envisage as one of their key developers after working as a lead developer for a media company in Folsom, CA specializing in government and education publications. He studied web development at American River College in Sacramento, CA.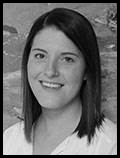 Leah Hammond - Leah's passion for international travel and her background in customer relations brought her to Envisage International. She received her Bachelor's degree in Hospitality Management from Florida State University.
James Lewis - James is our newest software developer and has a passion for building scalable web applications and designing interactive user interfaces. He is currently working towards his Bachelors in Computer Science at the University of North Florida.
Rachel Rollins - Rachel is our newest intern working with our school marketing and advertising department. She is a recent graduate from the University of North Florida, where she earned her Bachelor of Science in Communications and Advertising.
Hranislav Ruzic- Hranislav grew up in Columbus, Ohio and graduated with a Bachelor's degree in International Studies from The Ohio State University. He has extensive experience travelling through Europe and Asia and was drawn to Envisage because of their work with international students and universities.
---
We Are Hiring!
We are hiring a Digital Marketing Manager for our advertising department. Let us know if you know someone who is interested!
---
Conferences & Events
CONAHEC - Mar 16-18, San Luis Potosí, Mexico
WETM/IAPA - Mar 19-21, Atlanta, GA
AAIE - Apr 14, Montgomery, AL