International Education News
This month we begin our preparations in earnest for the NAFSA Annual Conference, hosted May 29 to June 3 in Denver. Next month's newsletter will be devoted entirely to the NAFSA Conference, but today we preview our session on mental health awareness for international students. We presented this topic at ten NAFSA Regional conferences in the fall and the reception has been overwhelming - clearly campuses around the country share a deep concern over the number of students struggling with depression, anxiety disorders and other stress-related and mental health issues. With an incredible panel of practitioners, we look forward to a valuable session. It's also tax time, so remember that InternationalStudent.com offers free tax resources for international students, simplifying the process greatly for many. Finally, we highlight the continuing value of email marketing for our Featured School partners, and try to capture the confusion many campuses are feeling on Title IX compliance.

Enjoy the newsletter!
Keith Clausen, President
For the Envisage International Team
---
Tax Resources for your Students
April is here and the tax deadline is fast approaching. With April 15 falling on a Friday this year, we get an extra weekend to prepare, pushing the due date to Monday, April 18th. Don't forget that all international students, scholars, and their dependents will need to file - regardless of whether they earned income in the US. If you need help guiding your students, check out our Student Tax Return Center on InternationalStudent.com. This free resource walks students through the filing process using our step-by-step guide, including Form 8843 that all international students must file. For those with earnings or more complicated returns, the Tax Center offers more detailed guidance and ultimately help from our partner Sprintax, if necessary.

Student Tax Return Center >>
---
NAFSA 2016 - Mental Health Session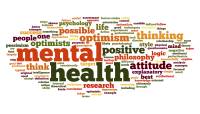 It may be hard to believe, but the NAFSA Annual Conference in Denver is just over 6 weeks away! As the rush begins, be sure to save the date for our session titled "Overcoming Stigma: Mental Health Awareness for International Students and Scholars".

The session will be chaired by Keith Clausen, President of Envisage International, and we're delighted to include accomplished panel members Patricia Burak (Director, Syracuse University Sltuzker Center for International Service); Justin Chen (Professor of Psychiatry, Harvard University, and Executive Director and Co-Founder, Mass General Hospital Center for Cross-Cultural Student Emotional Wellness) and Xuhua Qin (Staff Psychologist, Multicultural Specialist, Tufts University).

The session will be held on June 1st 2016 starting at 2:45pm. For more details please visit the NAFSA website.
---
Featured Schools Emails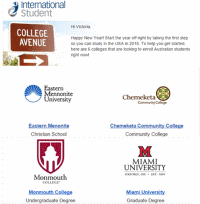 There is no better way to fill your recruiting funnel at strategic times of the year than with an email marketing campaign. Our Featured School email has been a tremendous success helping promote our school partners each month. This monthly email highlights a small number of schools with different offerings so students are presented with a variety of choices and can learn more about the schools that best meet their needs.

Details and results from the last email:
6 schools were included in the email
19% open rate leading to a 5.75% click through rate
On average, each school received over 3,600 views to their profile on InternationalStudent.com
On average, each school received 77 leads
Budget tight this year? Contact us now and get $500 off the Featured School Profile with the Featured School Email. We can even defer payment until July 2016.

Featured School Packages >>
---
Title XI & Sexual Assault - Ambiguity Continues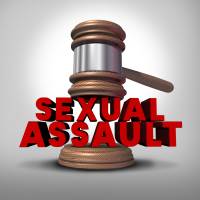 A 2014 White House Report found that 1 out of every 5 women is sexually assaulted in college. With such staggering statistics, it's no wonder that a lot of institutions have Title IX on their mind. While schools that receive federal funding are required to follow certain procedures laid out in the Education Amendments of 1972, the ambiguity on how to best comply with Title IX on campuses throughout the US is still not clear. And with the latest news this month, there is no signs of clarity on the horizon. Read this month's latest blog to learn more. Read Our Blog >>
---
Conferences & Events
NAFSA - May 29-June 3, Denver, CO

Envisage International - Marketing and Advertising- booth #1208
International Student Insurance - booth #1209