International Education News
Although it feels like summer has just begun, for many students it's already over! Students will be flooding back to campus over the next few weeks, so we're taking the opportunity to profile some of the helpful school insurance resources we've built over the years, including resources to help your orientations. We're also excited about our ESLDirectory virtual fair coming up next month, and hope it can help many of you find your next set of ESL students. Finally, our tech team has been anticipating the release of PHP7 for a while, and now that it's here they have lots to share about using the upgrade to speed up our sites (or yours!) and make them much more efficient.

Enjoy the newsletter!

Keith Clausen, President
For the Envisage International Team
---
International Insurance Resources for your Students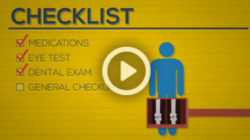 Let us help you educate your students about international insurance, with our collection of free school resources that includes:

To learn more about any of these resources, please visit our school resources page.

You can also contact us directly for further details or to set these up.
---
The ESLdirectory Virtual Fair is September 28, 2016 from 5am – 11am Eastern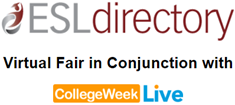 We have teamed up with CollegeWeekLive to bring you the first ever English as a Second Language-focused fair. It is an interactive event that connects ESL providers, IEP's, and Pathways programs with prospective international students from around the globe.

Register now to join our webinar on Wednesday, August 17th at 2pm EST.

Or contact us directly.
---
Community Colleges See Success on InternationalStudent.com

Schools of all shapes and sizes have profiles on our flagship site, InternationalStudent.com. We work with large state universities like Mississippi State and smaller private ones like Felician University. We also work with many community colleges looking to attract international students that will eventually feed into 4-year schools. Let's take a look at how our two-year community college's do on our site.

Views to their Featured Profiles = On average, over 600 visitors per month.
Inquiries Generated = An average of 30 per month.

If you consider those numbers over the span of one year, that is 7,200 students that have looked at your profile and 360 students that have taken the time to inquire. The numbers on our four year colleges and universities look even better, we'll share those in a future newsletter.

Contact us to learn more about our advertising options.
---
PHP7 Hits the Scene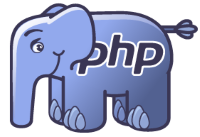 PHP 5 was released in 2003. In programming language years, that's a fossil. Thirteen years later we've finally got our hands on the first major rewrite. The hype has been palpable, headlines about how it will be twice as fast and use half the ram have been flying around the blogosphere for months. With the aim of improving the responsiveness of our already speedy sites, we are embarking on the task of updating to the latest version of PHP. Read some of our initial thoughts on PHP 7 and some preliminary performance results.

Read the Full Post >>
---
Conferences & Events
WYSTC - Sept 20 - 23, 2016, Belgrade, Serbia
Alliance - Oct 19-20, 2016
NAFSA Regionals - TBD