International Education News
One of the best things about working in international education is the rhythm of the year, as the passing of each season and semester brings a new challenge. As the frantic pace of students settling back in to campus passes, which for us means a reprieve from the crush of service for our insurance customers, we can turn to our autumn priorities, which include the InternationalStudent.com Travel Video Contest, preparation for nearly 20 fall conferences around the world, and releasing our latest video resource, Sexual Assault Awareness for International Students. I hope your new school year is off to a great start, and enjoy the newsletter!

Keith Clausen, President
For the Envisage International Team
---
Travel Video Contest Now Open
The InternationalStudent.com Travel Video Contest is back for its eleventh year which means your students have the chance to win $4,000 and their very own blog on InternationalStudent.com. Every year we receive inspiring videos from around the globe from determined students in the pursuit of international education. If your students have a story to tell they won't want to miss the chance to share it in this contest.

Students currently studying outside of their home country can submit a video about any trip they would like to take, while those still living in their home country should create a video about a proposed study abroad. Videos can be no longer than 5 minutes and must be submitted by the deadline of October 14th, 2016.

See more information on the 2016 InternationalStudent.com Travel Video Contest.
---
Sexual Assault Awareness Video Released
Hot on the heels of our popular US Healthcare and Mental Health Awareness videos, we are pleased to announce the launch of our third video "Sexual Assault Awareness for International Students".

The topic of sexual assault has hit the headlines over the last few years with a string of high profile cases in the media. Laws and cultural norms vary around the world on this topic, so it's important that international students know how it works in the USA.

Our 5 minute video is designed to provide international students with the facts about what sexual assault and consent are, how to prevent an assault from happening and what to do if one does occur. You are free to embed the video into your website, or use it at your student orientation.

View the Sexual Assault Awareness Video >>

---
ESLdirectory Virtual Fair Update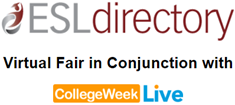 We are super excited about the first ever ESL-focused virtual fair we are hosting on September 28th. We are expecting over 1,500 students and have some great schools and programs participating, including Embry-Riddle, University of Texas Tyler, University of Central Florida, Columbia College and many more.

We hope this is the first of many fairs that we do in cooperation with CollegeWeekLive. Although this fair is now full, we will be sure to be in touch with details about the next one.

Missed out on the Virtual Fair? It is not too late to become a Featured School on ESLdirectory.com. For a $250 discount on an annual subscription contact Rachel.

---
Your International Student Office and Social Media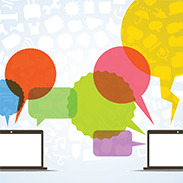 Seventy percent of students use social media to find out about colleges and universities, according to a recent EducationUSA Global Social Media Survey. When trying to reach your international student recruitment goals, using social media has become a critical component of any well-designed plan, and a very cost-effective one. If you're on the fence when it comes to your international student office having a social media presence, read this month's latest blog to learn more about some of the potential benefits.

Read the Full Post >>
---
Conferences & Events
WYSTC - Sept 20-23, Belgrade, Serbia
NAFSA

Region II: Oct 31-Nov 4, Santa Fe, NM
Region III & VII: Oct 17-22, Norman, OK
Region IV: Oct 24-27, Springfield, MO
Region V: Oct 25-27, Milwaukee, WI
Region VI: Nov 6-8, Indianapolis, IN
Region VIII: Nov 16-18, Philadelphia, PA
Region X: Oct 24-26, Lake Placid, NY
Region XI: Oct 18-20, Newport, RI
Region XII: Oct 31-Nov 4, Palm Springs, CA

Alliance - Oct 19-20, Washington, D.C.
CSIET - Oct 21-24, Alexandria, VA