International Education News
As we near the end of our Fall travel blitz, comprised primarily of nine NAFSA Regional Conferences but sprinkled with two ICEFs, the Alliance, WYSTC and CSIET, we're starting to regroup here in the office just in time for International Education Week. Every year we celebrate IEW by scheduling our InternationalStudent.com Travel Video Contest to wrap up that week. This year, the 11th year of the contest, we had a huge jump in the number of entries, and a corresponding increase in quality. We're delighted with the 159 qualifying entries, and working hard to narrow down the field of Finalists for our esteemed panel of judges. I hope you all have a chance to watch some of them - you'll soon see why we love doing this contest each year.

Keith Clausen
President
For the Envisage International Team
---
Finalists and Viewers' Choice Winner Announced This Week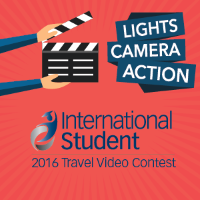 The InternationalStudent.com Travel Video Contest closed last month, and we had a record 159 qualifying entries. From passionate voices for particular issues to compelling personal stories, with a ton of talent and humor along the way, this year's videos are outstanding. This week we announce the 2016 Finalists and Viewers' Choice winner, and next Friday, November 18 (the last day of International Education Week) we announce the Grand Prize and runner-up winners!

Out of this tremendous group of compelling videos, only a few contestants will make it to the Finalist round for a chance to be the third place, second place or $4,000 Grand Prize winner. Until then, check out a few of the inspiring videos from students in the pursuit of international education.
---
NAFSA Regional Presentations
The 2016 NAFSA Regional Conference schedule is going strong, and we are presenting 18 sessions across all regions! We're proud to present alongside excellent, experienced international education professionals. Thanks to everyone who has attended so far.

International Student Insurance:
This year we are focusing on Mental Health Awareness, and Sexual Assault Awareness for International Students. The sexual assault awareness topic also coincides with the launch of our new video on the same topic, joining our mental health awareness video and the rest of our suite of videos to help international students understand and navigate the healthcare system in the USA.

To view our regional presentations, please visit our presentation page and we look forward to seeing you at any remaining NAFSA Regional Conferences!

Envisage International:
We are focusing our regional presentations on communication plans and the best way to communicate with students as they move through the enrollment process. We all know it is important to not only have a plan to communicate with students that inquire to your school, but also as they apply and eventually enroll.

We had a great panel of your colleagues that presented with us in the different regions. To see our regional presentations take a look at our presentations page. We will be presenting this week in New Orleans and next week in Philly!
---
New Recommendations from NACAC on the Use of Commissioned Agents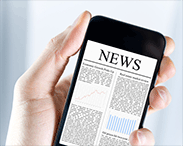 In 2013, NACAC gave the green light, or should we say the yellow light to their member institutions to use commissioned agents to recruit international students. NACAC wrapped up their conference in September 2016 with two new "recommendations" for colleges and universities that elect to use agents.

See what those recommendations are in our Envisage International blog.

---
What's Your 2017 Prediction?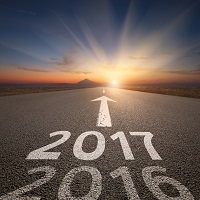 Every January the Envisage International team delivers a list of international education, marketing and technology predictions that you can look forward to receiving updates on throughout the year, and a thorough review in December. Check out our January 2016 predictions and January 2015 predictions, as well as our December 2015 review of the 2015 predictions. Next month, we will again devote the entire newsletter to reviewing our 2016 predictions.

For 2017, though, we want predictions from you, the experts! We will choose one prediction as a featured prediction, give mini updates throughout the year and a full review in December 2017.

Share Your Prediction >>
---
Conferences & Events
NAFSA Regionals: Throughout November
ICEF: Dec 5-7, Miami, FL