International Education News
Tax time is almost upon us, so this month and next month you will be hearing about the tax preparation resources that we offer on InternationalStudent.com. For the majority of international students in the US, tax time should be very simple and stress-free, and we provide everything they need to file their returns quickly and at no cost. We also highlight our suite of free resources from ISI that any school can use to communicate with their international students about mental health, sexual assault and the US healthcare system, as well as other insurance-related resources. Finally, don't miss our webinar about how InternationalStudent.com can help you recruit, and our analysis of the direction of the for-profit education industry.

Enjoy the newsletter!

Keith Clausen
President
For the Envisage International Team
---
International Student Tax Guidance
Tax season is here, and we have resources to help your international students file their tax return before the April 18th due date. Our Student Tax Return section features a step-by-step guide on what international students need to do based on their situation, including what forms they need to submit. We have several tax preparation videos that explain the US tax system, offer a breakdown of each tax form, and provide answers to common questions on how to file.

View our tax resources >>
---
Need Help Filling Your International Student Seats?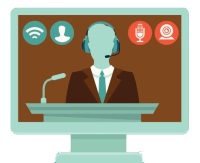 Our flagship student site, InternationalStudent.com, has more than 7 million international visitors each year and we can help you connect with those students. We market our partner schools by creating a targeted plan for them to receive quality leads through email marketing, social media outreach, and integrating them into InternationalStudent.com's 20,000 pages of relevant content.

Sign up for our Webinar happening this Thursday, March 16th at 2:00pm EST. During our webinar we will share with you InternationalStudent.com's analytics and demographics, and our plan to help you fill those seats!

Register to learn more about InternationalStudent.com >>
---
Insurance Resources for Your International Students
Over the last few years, we have spent time developing resources for schools to assist with communication to students on important health, wellness and insurance topics. We are continuing to work on this initiative, and we hope to have more resources available throughout the year.

Our school resources are available to everyone, even those who are not clients or do not refer students to us. For example, our Sexual Assault Awareness video and Mental Health Awareness video are freely available for you to embed on your website (code is available on our website) and use in your orientation. We have also developed a comprehensive insurance best practices guide that walks you through the selection and management of insurance for your international students and scholars..

For more details about all our resources, please visit our school resources page >>
---
State of the For-Profit Union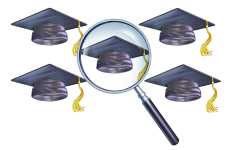 Things are looking up for the beleaguered for-profit industry in 2017, at least Wall Street thinks so. On November 9th, 2016, the day after Trump was elected, stock prices headed north. What else has happened in the industry since then that is having an impact?

The dismantling of the Accrediting Council for Independent Colleges and Schools seems to be a reality, losing their latest appeal late last month. Unless someone steps in like DeVos, their fate is sealed.
Last Monday, The Department of Education took the first steps in ending the Gainful Employment Rule. While so far, they have just extended the ability to appeal until this summer, many see this as the beginning of the end.
To read more about the state of the union in the for-profit industry, read our blog >>
---
Conferences & Events
March 25-27: WETM/IAPA, Munich, Germany
May 28-June 2: NAFSA, Los Angeles, CA
June 14-16: CONAHEC, Regina, Canada