International Education News
With one week left until the filing deadline, taxes are on the minds of many, and international students are no exception. Below we highlight the tax section on InternationalStudent.com, which makes the process quick, painless and free for most international students, and provides guidance to those with more complicated issues. Also, we're starting to gear up for the NAFSA Conference in Los Angeles, and we share a little preview of what we've got planned for the big week. Finally, we highlight some improvements to our main travel medical insurance plan, as well as the completion of our tech project that makes InternationalStudent.com fully responsive to any sized device across all 20,000+ pages of the site!

Enjoy the newsletter!

Keith Clausen
President
For the Envisage International Team
---
One Week to File - Tax Guidance for International Students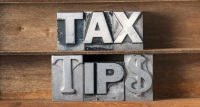 Next Tuesday, April 18, is the 2017 tax filing deadline, and all international students need to file something. For most students, it's a very simple process. To reduce stress and confusion for international students, we've created resources on InternationalStudent.com to help them file their returns quickly and easily. We've provided informative videos, a step-by-step guide on how to file, and tax forms that students can download and print right from our website.

View our tax resources >>
---
NAFSA is Almost Here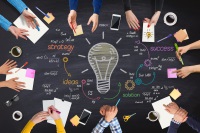 NAFSA is just around the corner and we are looking forward to catching up with you. Next month we will have a special edition NAFSA newsletter, but until then you can preview some of our main highlights!

We will be presenting both a workshop and session, and hope you and your colleagues will be able to join us:

Workshop:
Management and Mitigation of Mental Health Issues of Chinese Students
Tuesday, May 30, 2017 @ 8:00 AM - 12:00 PM

Session:
Overcoming Stigma: Mental Health Awareness for International Students and Scholars
Thursday, June 1, 2017 @ 2:00 PM - 3:15 PM

To jump-start the week we're looking forward to hosting our annual reception on Monday night from 7-9 PM. Like in years past we expect everyone will enjoy cocktails, hors d'oeuvres and great conversation. We will be sending out invitations soon, if you would like to join please contact us to ensure you're on the invite list.

If you prefer to simply schedule a meeting to talk about international student insurance or exposure on InternationalStudent.com, please let us know. And as always, feel free to stop by our booths: InternationalStudent.com at #1739 and International Student Insurance at #1741. See you in LA!
---
Travel Medical Plan Enhancements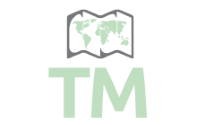 With our constant strive to provide the best products on the market, on April 1st our main travel medical insurance plan updated with some excellent new benefits. These include:
New $2,000,000 policy maximum option
Addition of chiropractic care to physical therapy benefit – $50/day
Waive $50 urgent care facility co-pay for those purchasing a $0 deductible plan
Vantage America drug discount card for policies with U.S. as a destination
The best part of the product update, is that even with all these new enhancements, rates will stay the same! To learn more about the new plan please visit our website for more details or contact our team to talk about our options and benefits.
---
InternationalStudent.com is Now Fully Responsive!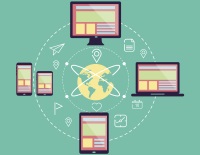 What is "fully responsive?" When a site is fully responsive it means the site will look good when viewed from any screen, whether it's an iPhone, Samsung, tablet, desktop or laptop.

Why would we make our site fully responsive? InternationalStudent.com receives over 700,000 visitors from all four corners of the world every month and 40% of that traffic is on a mobile device. We are always striving to better serve our large audience of international students and remain their go-to resource for finding a school. In addition, we always look at ways to improve our offerings to our college, university and business partners. To do this, we need to keep up with the latest technology.

During the first quarter, our tech team upgraded our site to be fully responsive so we can better serve our audience on all devices. While InternationalStudent.com has always been mobile friendly, this upgrade gives us the latest technology, ensuring that no matter what device someone is using, our site will always come up in the search results.

We can't wait to tell you about other enhancements that are coming to our flagship site! Stay tuned to find out what improvements are next on InternationalStudent.com!
---
Conferences & Events
April 19-21: Marketing United, Nashville, TN
May 28-June 2: NAFSA, Los Angeles, CA

InternationalStudent.com - booth #1739
International Student Insurance - booth #1741

June 14-16: CONAHEC, Regina, Canada