International Education News
We're settling back into the summer swing, now that the annual rite of passage known as the NAFSA Conference is behind us. What a week it was! We loved seeing so many of you at our reception on Monday night, at our booths throughout the week and at our session called Overcoming Stigma: Mental Health Awareness for International Students and Scholars. Simultaneously exhausting and energizing, the week in Los Angeles did not disappoint, and we've got a lot of follow-up in process. But we're recovered and moving on to other things, like our new partnership with RAINN to develop sexual assault training for schools to use with their international students (for free), the launch of our U.S. Healthcare Video in Spanish and the completion of the rebrand of our leads and marketing business.

Enjoy the newsletter!

Keith Clausen
President
For the Envisage International Team
---
We've Partnered With RAINN

We are excited to announce that International Student Insurance has partnered with RAINN to help further awareness and understanding of sexual assault among international students. The new partnership will initially focus on a training program for international students, that international educators can implement as part of their orientation. The turn-key training package will be provided at no cost and include all the materials needed, including presentation, video content and flyers. The new training program will be available for the start of the 2017-2018 school year.

For further information on the partnership, please see our press release for full details.
---
US Healthcare Video - Now In Spanish!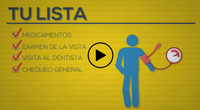 Our US Healthcare Video has been a widely-used resource at colleges and universities throughout the US, including at orientations and on numerous websites. This video details how international students can prepare for their arrival in the US, how the US healthcare system works and how students should seek medical care if they become sick or injured. We are excited to announce that this video is now fully available in Spanish.

View the US Healthcare Video in Spanish.
---
Are You Familiar With Our Rebrand?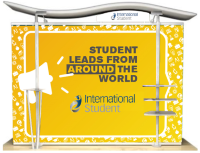 While Envisage International will remain on our office door and our paychecks, we have completed the rebrand of our leads and marketing business from Envisage International to InternationalStudent.com. For those that visited us at NAFSA, you saw our new booth that featured the new look and feel. With over 8 million visitors annually to InternationalStudent.com, we look forward to continuing to serve our current partners and bringing on new ones under our strongest brand and flagship website.

Read more about our transition in the press release.
---
Welcome to Our Newest InternationalStudent.com Partners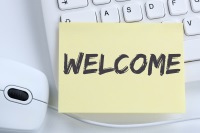 As summer kicks-off we are happy to announce some of our new partners that we're working hard for! Our new clients come from all around the US and are looking to increase their enrollment in their ESL, STEM or business programs. Our new partners this month are: We're also now partnered with International English Language Testing System (IELTS). We've made it easy for our students to find schools that accept IELTS, as well as where they can find a test center. If you're interested in becoming a partner we would love to hear from you.
---
The Rise of Containerization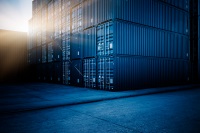 2017 seems like the year of containers, everyone is jumping on the bandwagon from Amazon to IBM Z. What's the big deal, you ask? Containers are the latest method for virtualizing software into small, efficient packages that network together. By using multiple containers for a service, we gain the ability to scale our online presence to meet any demand. We can also deploy containers across multiple hosting providers, across different geographical zones and recreate the entire "stack" locally on our developer's machines. Read more, if you dare.