International Education News
Tax time is here for all of us, but our thoughts are on your international students navigating this byzantine system of ours. We're trying to help simplify the process as much as possible for them, so please see below for our Form 8843 Wizard and overall Tax Center on InternationalStudent.com. From tax season we roll into NAFSA season - we're getting excited for a busy week in Philadelphia and share some of the details in this newsletter with a complete overview coming next month. Finally, Google Trends gives access to historical keyword trends going back years, and we take a quick look to learn what we can about international student recruitment in Canada and the US.

Keith Clausen
President
For the Envisage International Team
---
Tax Guidance for International Students
Tax season can be very stressful for international students and their dependents; during this time of year our goal is to alleviate some of the pain with help from our tax resources. Our entire tax section on InternationalStudent.com is devoted to guiding students through their tax return including help establishing what documents are needed, answers to frequently asked questions, helpful videos, our new Form 8843 Online Wizard, and a step-by-step tax guide. Students only have until April 17th to send their required documents into the IRS, feel free to refer them to our tax section for help.


---
The Annual NAFSA Conference is Almost Here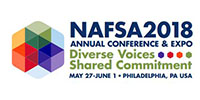 The NAFSA Annual Conference is nearly here, and we are sure your preparations are already underway for this year's event. Our next newsletter in May will be our special NAFSA edition, but before that we would like to preview some of our main events during the busy week:

Reception
To kick start the week, we will be holding our annual NAFSA reception on Monday, May 28th. We will be sending invitations out shortly, so please be sure to check your inbox!

Expo Hall
InternationalStudent.com - P1604
International Student Insurance - P1603

Session
On Wednesday, May 30 from 2:30 PM to 3:30 PM, we will be holding our session titled "Sexual Assault Training for International Students." This session will address sexual assault and consent as well as help attendees prepare to train their international students on the topic. Mark your calendars now, we look forward to seeing you there!

---
International Students in the US and Canada & Google Trends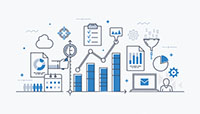 International education professionals get a steady stream of news updates on the state of international education in the US and around the globe, including reports on the number of international students, new applications or visas issued. We eagerly await each new IIE Open Doors Report in November but most of these reports are backward-looking and tell a story of what was, not what is or will be. Google Trends is an interesting tool that lets you look at historical and currently trending keywords - giving potential insight into recruitment patterns months or years before they could show up on a government report.

Read the full blog post on Google Trends showing a US recruitment problem and Canada's gain.
---
Travel Medical Plan Improvements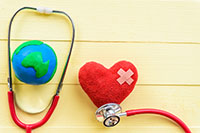 The Travel Medical Plan that many students rely on when traveling during spring break and winter vacation has received enhancements. The plan still provides reliable coverage to anyone studying, living or traveling outside their home country, but now also includes the following updates:

Added border entry protection benefit
Added emergency eye exam coverage
Reduced urgent care co-pay
Increased coverage on benefits like emergency reunion, trip interruption, political evacuation and natural disaster
New $250,000 policy maximum option
New $5,000 deductible option
Learn more about the plan updates:


---
Conferences & Events
May 27 - June 1: NAFSA, Philadephia, PA
June 12 - 15: DockerCon, San Francisco, CA