International Education News
What a fantastic week in the City of Brotherly Love! As always it was a tremendous week of meetings, receptions, sessions and more meetings, and we were gratified to be able to connect with so many of you. We kicked off the week with our reception in the old vault at Del Frisco's (see the pictures here!) and it just never seemed to let up until we were on the plane. But despite the frenetic pace in Philly, there were other things going on here at Envisage, like lots of GDPR updates, rolling out a new international student loan that doesn't require a US cosigner, and announcing our latest free training program for use by any school - Emotional Wellness and Mental Health Awareness for International Students.

Enjoy the newsletter!

Keith Clausen
President
For the Envisage International Team
---
Emotional Wellness and Mental Health Awareness Training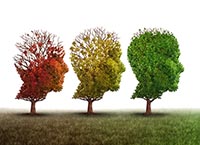 ISI is delighted to announce that it has developed a comprehensive, free multimedia training package for US schools intended to help promote emotional wellness and mental health awareness among international students. The training, developed in collaboration with the Massachusetts General Hospital Center for Cross-Cultural Student Emotional Wellness, focuses on tactics to help international students manage their most common stressors, as well as exploring the phases of culture shock and how to seek help when needed. Also included in the training are common myths and misconceptions otherwise inhibiting students from proactively seeking help.

The overarching goal is to convey best practices in staying mentally and emotionally healthy, and the training package is designed to be presented by any international education professional, including non-clinical staff. The training includes two videos, multiple activities and a full proctor guide, and is slated to be available to schools by August.

Read the complete press release on the NPR Marketplace site!


---
Privacy Policy Update
Like many companies involved in international education, we've been working hard over the past few months to make changes to our data security and internal processes to comply with a new privacy and data security regime. The EU's General Data Protection Regulation (GDPR), which went into effect on May 25, 2018, mandates new requirements for anyone collecting or processing EU personal data. As a result, we've made several changes, including the most visible which is a new Privacy Policy, updated to better explain our relationship with our clients and end-users.

Some of the other changes include establishing internal processes for handling personal data rights requests from end-users, clarifying the consent given when users submit data to us, including GDPR language in contracts and online terms and establishing more aggressive time-frames for purging data from our systems. We will continue to refine our processes and clarify our messaging on data privacy and security over time.

You can learn more about the GDPR guidelines here, and if you have questions on any aspect of our data privacy or security, please feel free to reach out to us at privacy@envisageinternational.com.

---
No Cosigner Loans Available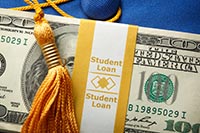 One of the biggest challenges that international students face when pursuing an education in the US is finding funding. As we all know, students first turn to personal and family funds, then scholarships, potentially followed by an international student loan if one is available. However, international students are required to have a cosigner for most loans, which often puts a screeching halt to filling that last financial gap.

We are thrilled to announce that we have partnered with MPOWER to provide students at select colleges and universities the opportunity to apply for an international student loan that does not require a cosigner. During the approval process these loans take other factors into consideration in lieu of a cosigner's credit score- like the academic success and career path of the student applying. If you have students who could benefit from a no cosigner loan please feel free to pass along this information for their review.


---
Student Secure Plan Updates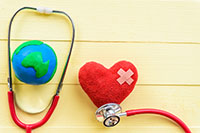 As of May 1st, 2018, our Student Secure plan now offers more comprehensive coverage at better rates for your students. Highlights of the Student Secure updates include:

Higher policy maximums on the Budget, Select, and Elite levels of the plan
Dental treatment due to an accident, as well as coverage to alleviate the acute onset of dental pain is now included in each level of the plan
Maternity expenses are now covered on the Elite level up to $25,000
Outpatient prescription drugs on the Elite level are now covered at 100% for generic drugs and 50% for brand names drugs
Certain vaccinations are now covered in the US on the Elite level up to $150
The Student Secure plan is a great health insurance option, providing comprehensive coverage for full time international students studying outside of their home country either in the USA or around the world. To learn more about the newly updated benefits of the Student Secure plan, please visit our benefit section.


---
Is Google Leading Speech Recognition AI?
What if part of your recruitment strategy was to have a robot that sounds and responds just like a human call each student interested in your college or university? Sound impossible? It could be a possibility sooner rather than later. Speech Recognition Artificial Intelligence (AI) is advancing by leaps and bounds as major tech companies pour more and more resources into the development of Touchless AI. Google's latest developments in Touchless AI, Google Duplex, will have you amazed and excited about all the new opportunities this technology will offer in the future. Get up to date on the strides Google is making in the AI arena in our latest blog.


---
Conferences & Events
June 12 - 15: DockerCon, San Francisco, CA
June 12 - 14: Global Internship Conference, Detroit, MI