International Education News
We're well into the rhythm of summer now, which means we, just like many of you, are preparing for the onslaught of students we'll be talking to over the next two months. Beginning in mid-July and continuing through to mid-September, our busy season means long hours with thousands of phone calls and emails, and non-essential tasks become hard to get to. But we're ready for it, and we enjoy working to the rhythm of an academic year. See below for a few highlights of the upcoming InternationalStudent.com Travel Video Contest, and some other things we're able to sneak in this summer before we get too busy!

Enjoy the newsletter!

Keith Clausen
President
For the Envisage International Team
---
Announcing the CCCSEW Consortium

On behalf of the Massachusetts General Hospital Center for Cross-Cultural Student Emotional Wellness (MGH CCCSEW) we are pleased to announce the launch of a new membership-based Consortium for the 2018-2019 academic year. This unique program allows secondary schools, colleges and universities to virtually engage on a regular basis with their center's faculty, who include the nation's leading experts on the mental health of international students and other diverse student populations. Membership in the Consortium provides schools the unique opportunity to join a community of like-minded peer institutions and demonstrate their commitment to tackling cross-cultural mental health challenges, which are increasingly recognized by parents, students, and the general public as a pervasive issue impacting the holistic educational experience of international students.

Click below to find more information about the Consortium!


---
Resources for Orientation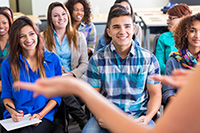 Students are heading back to school in the upcoming months and at International Student Insurance we have a number of resources you can use in your orientation to help them navigate the US healthcare system and adjust to life as an international student.

International Student Orientation
This 10 minute video provides an overview of the US healthcare system, why insurance is important, and goes over our popular Student Health plan including coverage details, seeking treatment and filing a claim. It can be sent to students prior to departure, played during orientation or embedded on your site.

Sexual Assault Awareness Training Program
Educating your international students on the intricacies of sexual assault, consent and Title IX can be a daunting prospect. In collaboration with RAINN we have created a full training program for you to give to your international students to help them understand these concepts.

Health Insurance Brochures
If you would like to have insurance options available to your international students, scholars, OPT students, or dependents, we can mail you brochures to include in your orientation packets or make available in your office.

We are happy to help prepare your students for the upcoming year with a number of these and other school resources, all at no cost to you!

---
2018 Travel Video Contest Judges Announced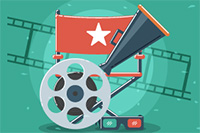 The 2018 InternationalStudent.com Travel Video Contest is just around the corner and we are pleased to announce our esteemed judging panel. Each judge represents the world of international education as either an educator, traveler, supporter- or in some cases all three. Like in years past, once the contest finalists have been named our judging panel will spend hours watching and voting for their top choice to help determine our next $4,000 grand prize winner.

Each year our contest receives video entries from students around the globe; through poems, songs, illustrations and monologues, students express their deepest desire to travel and pursue an international education. Without the insight and guidance from the judges, our contest would not be the same. We are thrilled to announce this year's Travel Video Contest judges who will soon have the difficult task of choosing the 2018 Travel Video Contest winner.


---
NAFSA InternationalStudent.com Session Proposal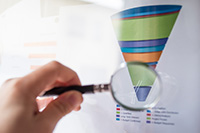 After speaking with many educators throughout the year it's helped lead us to our NAFSA regional conference presentation topic: email communication plans. We've received feedback that it's difficult for smaller offices to build an effective communication plan that takes a lead through the recruitment funnel effectively.

The goal of our session will be to bring clarity to this topic and help arm you with the tools needed to incorporate an effective email plan into your recruitment strategy. In this session we will dive into identifying and setting goals, establishing an email series, and best practices to turn a lead into an applicant and beyond. You will hear from us at InternationalStudent.com, a company that sends over 8M emails each year as well as other international educators who are in the trenches using email to recruit international students.

In addition to this session we are also now offering an email nurturing add-on to any lead package. This add-on will allow us to send email communications to students who have shown interest in your school, and encourage them to apply to your university. We understand that many small offices need help with their initial email communications plan. Let us know if you would like more information about our new lead nurturing series add-on.

We hope to see you at one of the regional conferences!


---
Answer Student Questions
The InternationalStudent.com Ask an Advisor section is a great platform for future and current international students who need guidance on topics such as visa and immigration, US taxes, enrollment and adjusting to life in the US. Through our guest advisors we've helped many international students find their answers with ease.

Every month since 2013 our new guest receives a personalized advisor page that features a bio about themselves and their school, along with a real-time view of the students' questions about studying in the US. It's a great opportunity for schools to connect with students and to also get the word out about their institution. Our guest advisor is also featured in our monthly student newsletter as well as on our social media platforms. View our Ask Advisor section to see what students are asking and who our past advisors have been. If you would like to be a guest in our Ask an Advisor series let us know the month and we'll be happy to have you as our guest!


---
Conferences & Events
WYSTC, September 18 - 21, Edinburgh, Scotland
NACAC, September 27-29, Salt Lake City, Utah
ICEF, October 10 - 12, Beijing, China
NAFSA Regionals, TBD