International Education News
It pains me to say it, but Summer is over! Like many of you we are fully engaged in frenetic back to school activity, as schools prepare for the return of students all over the country and the hemisphere. The official end of Summer may very well be September 21st, but we know better. This month we share all of the video resources that we created with orientations in mind, hoping to arm you with a simple way to communicate with international students on tough topics like insurance and the US healthcare system, mental health and sexual assault. We're also excited to announce a new email lead nurturing program available to all of our Featured Schools, trying to overcome a common pain point for many schools. If you still have students who could use some financial help, we also talk a bit about our loan widget, built specifically for international students to discover which lenders work with students from their school.

Best of luck as you launch a new academic year!

Keith Clausen
President
For the Envisage International Team
---
Introducing Our Lead Nurturing Add-On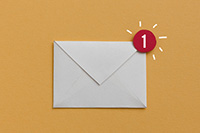 Industry standards say that once you've received a student lead you should respond within 24 hours. We wholeheartedly agree with this practice, but we also know that sometimes it's just not feasible to accomplish depending on your available staff and resources.

To help our clients meet this 24-hour response goal we've established a new email lead nurturing add-on. This add-on is a cost effective way for you to hand-off this time-crunch burden to us. We will design and implement an email series that entails sending a number of engaging emails to students that inquire about your school through your InternationalStudent.com profile.

If you're interested in learning more about our Featured School packages and our new email nurturing add-on contact us today for more information.
---
Loan Comparison Tool for International Students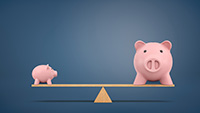 Finding a loan as an international student isn't an easy process since lenders don't always work with every school and they don't always lend to non-US citizens. Instead of researching lenders individually, our loan comparison tool allows students to compare lenders that work with international students at their school. It's the only tool of its kind and is completely free to all students. If you have international students in need of a loan this upcoming semester feel free to pass along our loan comparison tool.


---
Using WhatsApp Within Your Recruitment Strategy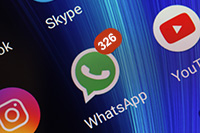 If you're looking for a way to freshen up your recruitment and communication strategy it might be time to consider WhatsApp. As the second largest messaging app in the world and with the ability to create a free business account, it's worth exploring when trying to reach students in all corners of the globe. Get more details on WhatsApp and determine whether it's an addition your recruitment strategy could use.

---
Various Locations Struggle Without J-1 Summer Work Travel Participants
The most recent J-1 visa numbers reported by the Department of State point to a consistent flow of participants when compared to recent years. Despite reassurance from numbers and many industry leaders not finding evidence of a decline, many companies that rely on J-1 summer work travel participants have recently seen a decline in approved J-1 visas. Some individuals blame a lack of participant interest due to the location and job, while others question a change in visa approval rates. Read our blog for more information on this topic.


---
Conferences & Events
EAIE, September 11 - 14, Geneva, Switzerland
WYSTC, September 18 - 21, Edinburgh, Scotland
NACAC, September 27 - 29, Salt Lake City, Utah
ICEF, October 10 - 12, Beijing, China
ZendCon, October 15 - 17, Las Vegas, Nevada
NAFSA Regionals, View Schedule