International Education News
As we leave the hectic start of the school year behind, and before heading into the equally hectic Fall travel season, we have a few weeks to recover and work on other priorities that we're excited about. Those priorities include the launch of our 13th Annual InternationalStudent.com Travel Video Contest, open to all of your students; our second annual corporate service trip to Guatemala with School the World; as well as highlighting the benefits of membership in the Mental Health Consortium launched by our good friends at the Center for Cross-Cultural Student Emotional Wellness at Massachusetts General Hospital. Finally, we share a sneak preview of the conferences and sessions we have planned for the coming months. As always, we look forward to seeing you out there!

Best of luck as you launch a new academic year!

Keith Clausen
President
For the Envisage International Team
---
The 2018 Travel Video Contest is Here
The InternationalStudent.com Travel Video Contest is now open! Current and future international students have the chance to win the $4,000 Grand Prize, $1,000 Viewers' Choice prize or other runner-up cash prizes.

We're thrilled to hear stories from students around the globe as they share their ambitions, fears, talents, dreams and excitement with us. Although only a select few finalists can be passed along to our judges panel, we are delighted to play a part in the international education journey of so many students.

All current international and study abroad students are eligible to enter by telling us about any trip they want to take; if not currently studying internationally, students can still enter but their video must describe their proposed international education plan. All video entries must be submitted by October 9th, 2018.

Learn more about the 2018 Travel Video Contest and pass along details to your international and study abroad students.
---
Mental Health Consortium Accepting New Members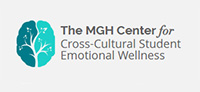 The Massachusetts General Hospital Center for Cross-Cultural Student Emotional Wellness (MGH CCCSEW) has become the leader in its field by pulling together researchers, practitioners and educators passionate about understanding the emotional wellness issues faced by international students. The mission of this pioneering group is three-fold: education programs and primary prevention, research projects, and consultation, treatment and referrals for care.

The Center has recently launched a membership-based Consortium to give schools better access to the nation's leading experts on the mental health of international students and other diverse student populations. Membership includes:


Monthly meetings with CCCSEW clinicians
Private forum to engage with schools and clinicians
Exclusive content access
Priority access to on-campus talks and live webinars

You will be hearing more in the upcoming weeks as we have worked closely with the Center on our newest resource, Emotional & Mental Health Training for International Students. More to come on that, so stay tuned!


---
Our Sessions are Coming to a NAFSA Regional Near You
It is hard to believe that it's time to start preparing for NAFSA regional conferences, but ready or not, here they come. This year, both our International Student Insurance team and our InternationalStudent.com team we will be presenting at 10 regional conferences on two different topics. In addition to our presentations, both teams will be exhibiting at the same ten conferences. See our session topics and conference schedule below.

InternationalStudent.com

Developing an Email Communications Plan to Recruit International Students
This session will discuss ways to develop and implement a comprehensive email communication plan for lead nurturing. It will dive into identifying and setting goals, establishing an email series, and best practices to turn a lead into an applicant and beyond.
International Student Insurance
Training International Students on Emotional Wellness and Mental Health Awareness
This session will provide an in-depth look at effective strategies to improve emotional wellness and mental health awareness among international students. It will discuss ways to train your students to mitigate stress, ease culture shock, and overcome stigma generally associated with seeking mental health treatment. Attendees will be provided with comprehensive resources to educate and train their international community around these issues.

If you would like to learn more about our sessions or want to book an appointment at one of the conferences, send us an email! We look forward to seeing you at the regionals!

---
We're Joining School the World for the Second Year
In March of this year, we here at Envisage (together with IvyWise and FlyWire) kicked off the School the World (STW) Corporate Service Program, leading the inaugural STW corporate service trip to Guatemala, supporting their initiative to provide access to quality education to those living in rural villages of Central America. After this incredible trip, we believe even more strongly in their mission and can't wait to go back, and so we're delighted to announce our 2019 team!

In March 2019 we will send five of our team members to Guatemala to build a school and establish other groundwork needed to help change lives through education. Envisage International will donate the hard costs plus half of the per person funds necessary to make this project possible, and team members will raise the other half of the required $3,500 per person. The 2019 EIC School the World team has been selected and have already started their fundraising efforts. Meet this amazing, committed team:


---
Conferences & Events
WYSTC, September 18 - 21, Edinburgh, Scotland
NACAC, September 27 - 29, Salt Lake City, Utah
ICEF, October 10 - 12, Beijing, China
ZendCon, October 15 - 17, Las Vegas, Nevada
NAFSA Regionals

Region IV, October 15-18, Duluth, MN
Region XII, October 15-19, Reno, NV
Region V, October 17-19, Shaumburg, IL
Region XI, October 23-25, Portland, ME
Region II, October 24-25, Lincoln, NE
Region III, October 28-31, Little Rock, AR
Region X, October 29-31, Buffalo, NY
Region VI, November 4-6, Columbus, OH
Region VIII, November 6-9, Richmond, VA
Region VII, November 11-14, Memphis, TN