NAFSA Regional Session Preview
The International Student Insurance team and InternationalStudent.com team combined will have 15 presentations between 11 regional conferences during the months of October and November. Here's a sneak peek of each session topic:

International Student Insurance:
The Impact of Pervasive Technology on the Emotional Wellness of International Students
With smartphones in the hands of most international students, the addiction to "being connected" is becoming more and more prevalent. This session is going to explore the impact on emotional wellness of our international students as technology, smartphones, gaming, and social media plays an ever-important role in these students' lives.

InternationalStudent.com:
How to Effectively Use Email Marketing in Your Recruitment Strategy
In this session, we will cover when and how to email prospective students, including the key parts of an email that can make or break its success. We will provide examples of real emails that have had high engagement rates, tips to get an email marketing series in place, and ways to evaluate and improve your current email marketing plan. Email is 40 times more effective at acquiring new customers than Facebook or Twitter, and attendees will leave this session with insight on how to make it work for their institution.
Travel Video Contest
We are thrilled to announce that our annual Travel Video Contest is now open for submissions for the 2019 season! This year, students have the opportunity to win 1 of 5 unique prizes, including the $4,000 Grand Prize. All current international and study abroad students are eligible to enter by telling us about any trip they want to take; if not currently studying internationally, students can still enter but their video must describe their proposed international education plan.

This year's prizes consist of:
First Place Winner: $4,000
Second Place Winner: $500
Third Place Winner: $250
GoAbroad Choice Winner: $500
Viewers' Choice Award Winner: $1,000
Students can submit their videos made specifically for the 2019 Travel Video Contest through October 15th, 2019. The winners will be announced on the last day of International Education Week: November 22, 2019.

If you would like to share this contest on your campus, you're able to download the official TVC 2019 poster or simply direct students to the InternationalStudent.com contest page.

Health and Safety Abroad
Check out our new Health and Safety Abroad page that is designed for students studying abroad. This interactive and engaging page helps students to prepare for their trip, including what they need to bring, what to expect on the flight, papers they may need to show to the immigration officer and what they can do to ease the adjustment. Students can also get tips on how to stay healthy and safe, and we will connect them with meaningful resources.

Insurance Explained →


We're Joining School the World for the Third Year
If you've followed our service initiatives with School the World, you know that the past two years we have been dedicated to not only raising and contributing thousands to bring access to quality education within Guatemala, but we have put our own blood, sweat, and tears into building two schools and playgrounds. For the third year, Envisage International has partnered with School the World to continue this effort in Central America.

In March 2020 five members of our team will head back to Guatemala to build a third school and establish other groundwork needed to help change lives through education. Envisage International will donate the hard costs plus half of the per person funds necessary to make this project possible, and team members will raise the other half of the required $3,500 per person. The 2020 EIC School the World team has been selected and are gearing up to begin their fundraising efforts. Meet this amazing, committed team: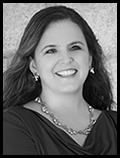 Dana Luther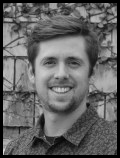 Nathan Stetter
Ashley Zahradnick
Natalie Holland
Eric Bloodworth
GDPR Enforcements Begin
It seems like a long distant memory that we were all rushing around trying to make sure we were compliant for GDPR, but it has just been over a year since the regulations took effect. Since then, agencies across Europe have slowly been getting things together and issuing fines and enforcement orders. While there is a clear framework within the EU, it is still unclear how this will be regulated outside of the EU.

You can read a little more in-depth about how GDPR enforcement has affected the EU along with the rest of the world on the EIC blog: 2019, The Year That GDPR Enforcement Began.


Upcoming Conferences
| Conference | Dates | Location |
| --- | --- | --- |
| URMIA | Sep. 16-19 | Boston, MA |
| Cascadia PHP | Sep. 19-21 | Portland, OR |
| WYSTC | Oct. 8-11 | Lisbon, Portugal |
| ICEF Asia | Oct. 16-18 | Beijing, China |
| PHP[world] | Oct. 23-24 | Washington, DC |
| Alliance | Oct. 24-25 | Washington, DC |
| ICEF Berlin | Nov. 3-5 | Berlin, Germany |
| CSIET | Nov. 6-8 | Orlando, FL |
| ICEF Miami | Dec. 9-11 | Miami, FL |
| NAFSA Regionals | | |
| Region II | Oct. 15-17 | Cheyenne, WY |
| Region IV | Oct. 20-24 | Fargo, ND |
| Region VI | Oct. 25-29 | Indianapolis, IN |
| Region X | Oct. 27-31 | Lake George, NY |
| Region XI | Oct. 28-31 | Worcester, MA |
| Region III | Nov. 3-6 | Addison, TX |
| Region V | Nov. 4-7 | Milwaukee, WI |
| Region I | Nov. 4-8 | Tacoma, WA |
| Region XII | Nov. 5-9 | Pasadena, CA |
| Region VIII | Nov. 11-15 | Baltimore, MD |
| Region VII | Nov. 15-20 | Orlando, FL |